The Evo-Stik Southern League have released a useful guide to the geographical location of the grounds Hereford FC supporters will be visiting in the upcoming 2017/18 season, subject to last minute club appeals.
Total aggregate mileages will increase from those Herefordshire based fans experienced in the Midland League and Southern League South & West, but it is likely exiled London based supporters will be delighted by the range of clubs within easy distance of the capital.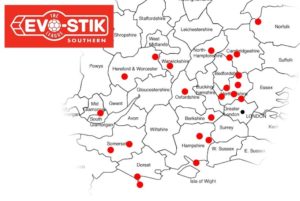 Click on the Evo-Stik map above to expand the map image.