Here is the Talking Bull "Good Pub Guide" to Alfreton ahead of this Saturday's fixture. Thanks, as always, to our resident fanzine Hereford Hophead – Ian Mann.
ALFRETON TOWN, Saturday 16 March 2019.
The real ale scene in Derbyshire is in rude health as some of us found out on a week's visit to the Dales last summer. Matlock proved to be a happy hunting ground for the beer drinker, as did the Rail Ale Festival near Chesterfield, held in an old railway roundhouse and a real celebration of the county's many micro-breweries. 
Good beer can be found all over Derbyshire but sadly there doesn't seem to be much of note in Alfreton itself with no pubs listed for the town in the current edition of the Good Beer Guide.  
There is, however, a Wetherspoons in the town, the Waggon & Horses at 9 King Street, Alfreton, DE55 7AF, which was listed in the 2015 edition of the GBG. The comments on Tripadvisor suggest that it is one of the better examples of the chain with some of those local breweries featuring as guests alongside the ubiquitous Greene King and Ruddles. In the circumstances this sounds like your best bet.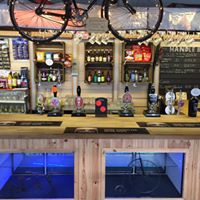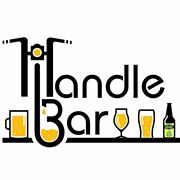 Also in King Street is the Handle Bar Inn at 54A, post code DE55 7DD, an old cycle shop which has been the brewery tap for the local Landlocked Brewery. There seems to be some uncertainty as to whether both the pub and the brewery are still going concerns but it could be worth your while to check it out, especially with the Waggon just up the road to fall back on. 
Rail travellers may decide to stop off en route to sample the beery delights of Derby or Nottingham. 
Ian Mann – The Hereford Hophead.