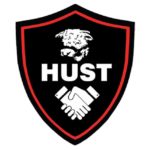 Following yesterday's release of Edgar Street season ticket prices, the Hereford United Supporters' Trust have issued a statement as follows:
Hereford United Supporters' Trust welcomes the move by the club to offer improved concessionary season ticket rates to seniors – an issue which caused some concern amongst supporters last season. The Trust is also pleased the club consulted with both the Trust and other supporters regarding prices for the new season.
"You can never please everybody when setting ticket prices," said Trust chairman Richard Tomkins.
"Whilst the Trust would have welcomed a larger concession in match day prices for seniors, in general we believe the pricing structure for the new season offers fair prices to supporters while providing a strong and sustainable financial basis to continue with the progress the club has made over the last few seasons. We appreciate the hard work all the Club Directors carry out and encourage supporters to purchase their season tickets early."
"On a related note we are also pleased to announce that the Club have informed us that funds from the 50/50 draw next season will be used exclusively towards the playing budget. HUST will, of course, continue to receive shares for the investment.
"We think this a real win-win situation offering supporters a chance to directly support the playing budget while at the same time contributing towards the Trust's target of 50% share ownership.
"It's good news" said Richard, "and we hope it is something that supporters will really get behind next season."