Following their 1-1 draw with play-off contenders AFC Telford at Edgar Street yesterday, the Bulls now face another side hopeful of extending their season beyond next Saturday – Altrincham.
Free-scoring Altrincham are one of the in-form sides in the National League North and should provided another stern test for Marc Richards' squad. Simon Wright looks ahead to the Bank Holiday encounter.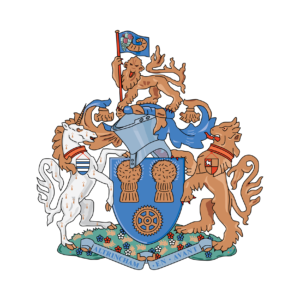 Altrincham FC
Alty have a Looney on the Board.  Bit of a theme developing in these podcasts.  Shout out to Lawrence Looney, who is a fairly new appointment and is based on the Isle of Man. You might imagine Mr Looney is on a football club Board but no.  According to Companies House, the business of Altrincham FC is the "activities of amusement parks and theme parks."
The Alty theme park is run by the Rowley family. Chairman Graham is supported by his brother, his son and his wife who all volunteer for the Reds.  He's been on the Board since 2002.
Alty have a chance of being promoted from Step 3 and Step 2 in consecutive seasons, a record uniquely held by Chester.  Altrincham finished Northern Premier League Champions last season. This term with average attendances up by 40%, they've gone on to become top scorers in our Division with 83 so far.  Scoring 7 times at Alfreton and putting 5 past Chorley helped. Their top scorers are
Josh Hancock 16 goals and 7 assists
Jordan Hulme 15 goals and 6 assists
John Johnson 13 goals and 14 assists
Josh Hancock is an attacking midfielder with 90 games for Alty, aged 28, ex-Salford
Jordan Hulme is a striker with around 90 games for Alty, aged 28, ex-Salford
John Johnstone is a winger with 90 games for Alty, aged 24, ex-Salford
The message here is to find the right strikers for your club, keep them happy and hang onto them.
The Reds home form isn't that great with 6 defeats and several draws. They do struggle against the neighbours, losing at home to Stockport, Curzon and FC United. Some pressure will be on the home side, not just to finish in the Play-Offs which looks likely but to grab a midweek home advantage by finishing 4th or 5th.  The Cheshire side have only lost once in their last 10 games – and that was against Brackley in their last home match.
The game at Edgar Street took place during the early days of struggle for our new management. We thought we had all 3 points secure until we conceded an injury-time equaliser from a set piece. I didn't think the Reds were that great that day and we have improved mightily since then so I'm quite looking forward to this fixture.
Altrincham were one of Non-League's best-known clubs, perhaps "the" club of the late 70s and early 80's.  The nearly 110- year-old Moss Lane is a proper ground, a legacy of their success and a very acceptable place to round off our 6,000-mile odyssey.  Despite its proximity to Manchester, Altrincham is in Cheshire. This is an affluent town with a population of similar size to Hereford.  One of the towns best features is their famous market but being a Monday, its closed.  Tripadvisor lists 7 places to visit in Alty, though no 6 is the tourist office.
Just a few stadium observations for our final road trip this season:
Altrincham FC's ground is situated on the corner of Moss Lane and Golf Road, about a ten-minute walk from Altrincham town centre. For the last 6 years, sponsors cash means the Robins officially play at the J. Davidson Stadium.  I fear segregation will be enforced after the antics at FC United. Thus, our standing support will be based in the Hale End terrace. No roof here so cross your fingers for a dry Bank Holiday.   Catering is a burger van and the toilets are notoriously old-school porta-cabins behind the goal.  With capacity for 1,000 on those 15 or so concrete steps, there will be ample space to shout to your neighbour. Seating is in the unsegregated Carole Nash Stand. Classic design here with pillars and floodlight towers in the way plus limited legroom.  Expect to pay Adults £13, Over 65's £10, Under 17's £5 and Under 12's £1.
Mainly street parking here apart from the Aecom business unit at 175 Moss Lane (WA15 8FH) which offers free matchday parking.
Adjacent to the ground is the Community Sports Hall, with a bar. It also serves food (pies, chips etc..), has Sky Sports and welcomes away fans only if not segregated.  I guess that's another venue which says No to us.   Segregation is doubly unfortunate as the Manchester Glass Bar recently opened in the home end, with real ale and Belgian lager supplied by Liberos, a popular town centre bar
For supporters who can manage a ten-minute walk into the town centre, the Hereford Hophead has singled out Costello's Bar in Goose Green as the place for quality beer.  This is the brewery tap for the Dunham Massey brewery with a minimum of 7 of their real ale range on hand pump.  And yes, there is a 'Spoons, the Unicorn in Ashley Road but be warned the reviews are mixed.
Getting There by Train:  Do-able even on a Bank Holiday. Direct trains to Manchester Piccadilly from the Shire or London then either a local train (28 minutes duration) or use the Metrolink if quicker. Alty station is a 15-20-minute walk to the ground.