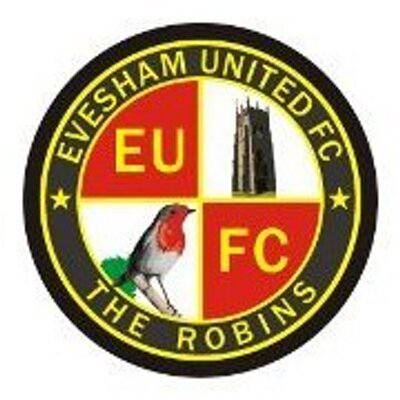 Regular Talking Bull contributor, Simon Wright, donned his yokel Herefordian attire this afternoon, and ventured forth to the Jubilee Stadium as Evesham took on Hereford in an Easter Bank Holiday encounter. Think less Worzel Gummidge, more Papa Smurf…
The last away game traditionally has that 'Last Night at the Proms' unique quality. Where thoughts of warm summer trips to come, clash with the supporter bond being severed for months to come.   "When will we three meet again?"  as Macbeth put it. (That's Shakespeare folks, not the Didcot Chairman).
For us, the separation is temporary. For some of our squad, they'll not be donning a yellow Bulls shirt again.   Officially only Jimmy Oates is certain of a team place but most of our on-field maestros instinctively already know their future.   If you've gotta go guys, then you leave with a Champions medal and hopefully brilliant memories of a sexy club in the Shire.
Hard to envisage other semi-pro clubs with so much pressure and equally so much reward. Sad to say, you may never see fan Lee Mills again asking for an autograph and a selfie.
Traditionally the final trip is generally a celebration and a wake.   And what an easy trip – a stroll of 40 miles into pear-shaped country.  No sat nav required.  I'm going to add to the compliments and tributes pouring into Evesham's Twitter.  Low key friendly stewarding, organised and convenient free car parking. No segregation. Interesting fresh food. Even an ice cream vendor willing to brave the barbarians from the Shire.  This seller "only has problems at Music Festivals…"
And the outcome was exactly what you might expect when you treat visitors decently.  Everyone got on fine in a low-key atmosphere.
The number of Hereford supporters was terribly hyped – 1500 – 1700. In reality, our numbers were probably just either side of four figures. Not the full house bonanza Evesham claimed to need to clear their debts. Even so, the monies raised will aid the Worcestershire club immensely and good luck to them.
For a re-match next season, Evesham need to beat two of Taunton, Tivvy or the supermarket club on their own grounds.  A big ask.  The club fear if they fail, they will again be prodded into the Northern Premier League Division One South to counter geographic shortcomings.  Most of their squad live South of Evesham and don't fancy that.
There was nothing really at stake for today's game and this showed. Both sides had their walking wounds circling the pitch before and during, the limping number probably increased by the end as the home side tried just too hard.
The atmosphere felt more village fete than top of the table.  Beads wanted effort and he got it. No lack of effort though and no lack of cards either, including an unfortunate brace for Greener.  Three dismissals this season is a grim stat, one if repeated in a higher League will cost us.  Goalmouth action was in short supply as defenders were generally on top.  Hereford's goals demonstrated our ability to sometimes make the most of very little.  And that the Horse is a fine penalty-stopper.
This wasn't the end of season celebration I imagined. Weather grey, football functional, and the crowd largely quiet.  We will look back though on a history-making day.
The Bulls set a new record for the highest number of points won in this Division. Hereford also completed a whole League season without losing an away game. I didn't believe it was possible.  Celebrate good times, c'mon…