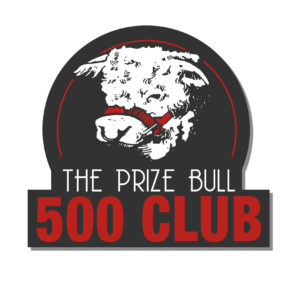 This from HUST:
Thanks to every member of the Prize Bull '500 Club' for their support since the new style draw was launched two years ago, and for keeping your entries flying in for the fundraising initiative throughout the season.
The Prize Bull '500 Club' Annual Draw at Christmas is rapidly approaching, when a total prize pool of approximately £2,000 will be up for grabs. So why not enter or, if you are already in the draw, why not consider taking out another entry. The 'November' Monthly Draw, incorporating the regular weekly draws, took place this afternoon at Edgar Street at half-time during the Alfreton Town match, with Hereford supporters from right across the country winning in the random draw which was broadcast 'live' on Radio Hereford FC.
Congratulations to the winners:
£100 Kevin Thomas, Member 193 from Balsall Common
£75 Colin Ellis, Member 24 from Leominster
£25 Dominic Contardi, Member Number 111 from Worcester
£25 Robert Gratton, Member Number 158 from Ross On Wye
£25 John Hancock, Member 9 from Woolhope
£25 James Godsall, Member 211 from Ross On Wye
£10 Derek Pritchard, Member 141 from Credenhill
£10 Adrian Morris, Member 88 from Burghill
£10 Andrew Thomas, Member 59 from Hereford
£10 Andrew Duggan, Member 108 from Sutton St Nicholas
Cash prizes will be paid directly to supporters as per the normal procedures for the Prize Bull '500 Club' draws, and remember it is possible to win more than one prize per draw!
Why not join the Prize Bull 500 Club today?
The MASSIVE Christmas Annual Draw is only a few weeks away.
YOU'VE GOT TO BE IN IT – TO WIN IT…