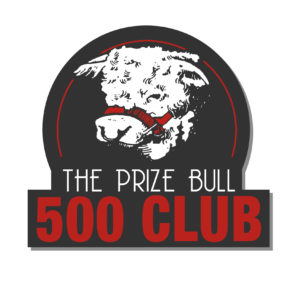 This from HUST:
Thanks to every member of the Prize Bull '500 Club' for their support since the draw was launched at the start of the season.
The New Year's Day Draw took place at Edgar Street yesterday with a host of prizes on offer.
Congratulations to the winners:
£1,000  Barrie K. Beavan – Member 6
£250  Rob Payne – Member 57
£100  Matthew Taylor – Member 118
£75  Craig Goodall – Member 172
£25  David Payne – Member 117
£10  Merle Hancock – Member 10
Case of Wing Wizard HUST Beer – Mark Kyte – Member 39
Case of Midfield Maestro HUST Beer – M.L. Branson – Member 148
4 Bottles of Ginger Bull HUST Cider – Sally Yemm – Member 126
4 Bottles of Purdie's Pride HUST Beer – Jon Owens – Member 119
Talking Bull Fanzine Bundle – Guy Adams – Member 161
Magnificent Bulls Framed Photograph – Simon Needham – Member 97
Talksport Mug – Mark Baker – Member 61
Gift Tankard Set with HUST Cider – Kevin Barnes – Member 192
Gift Tankard Set with HUST Beer – David Payne – Member 117
Bottle of Wine – Andrew Prosser – Member 180
Bottle of Ginger Bull HUST Cider – Mike Langford – Member 166
The draw was announced 'live' at the half-time interval as the Bulls defeated Redditch United 5-2 at Edgar Street, with the results posted onto the electronic scoreboard, and was also broadcast on Radio Hereford FC.
Cash prizes will be paid directly to supporters as per the normal procedures for the Prize Bull '500 Club' draws.
For those supporters who were unable to collect their prizes after the match yesterday afternoon, HUST will be in contact this week to make other arrangements for collection/delivery.
Fans can enter the Prize Bull '500 Club' in support of Hereford FC at any time.