Talking Bull co-editor Simon Wright joined a 400-strong band of Hereford supporters at the Liberty Way stadium to witness the Bulls picking up a hard-earned point against Nuneaton Borough last night. But what of the facilities? How did the Hereford performance compare with the weekend demolition of Blyth Spartans…
We can't start yet, we're not ready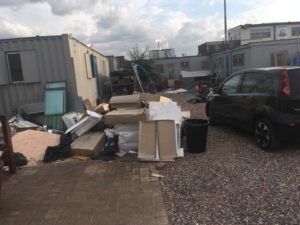 That was the subliminal message I picked up at Liberty Way last night. There were so many examples, such as:
Away supporters obliged to walk around three sides of the ground for entrance, not easy for those with Mobility issues.
No one on hand to collect car park or stand transfers charges.
A public-address system which was AGONISING IN ITS VOLUME and lack of reliability.
Club staff who were divided as to whether visitors could spend money in their bars and so on.
The Hereford supporter who was refused a programme "because they are for home supporters".
The rubbish left outside didn't make a good

impression.

Our supporters coach which couldn't get into the car park because the key to the padlocked gate couldn't be found. 

Hey, we understand. We've experienced life at rock bottom.  We sympathise and can laugh off most problems.  Walking around 3 sides of the ground will do some of our supporters good. But when our Disabulls are discomforted, embarrassed and in pain because somebody can't open a gate, then I and others become far less tolerant. 

The Nuneaton team though were slightly more ready.
They resisted the Bulls' early charge before settling down to play some football. However, they rarely looked like breaking through our back line and settled for their second goalless draw.
Our boys were resilient and determined. We were short of attacking options and so failed to win a competitive game for the first time since March. Not a bad record huh? Other than a stirring last five minutes this was a low key match mainly conducted in silence.
Nuneaton's moribund 400 followers with last seasons shirts looked rather dejected. With good reason.
On we go to Curzon Ashton at the weekend. Make sure you are there!