Injuries and suspensions have certainly held Hereford back in the last six weeks or so. With a series of defeats it is clear that pressure on the club had been beginning to build, and back-to-back losses to Peterborough Sports and Heybridge Swifts recently heightened that tension.
Sustainability has been the main mantra emanating from those inside the ivory (or not so ivory) towers at Edgar Street. So much so that the necessity of replacing injured players with those of similar quality (even for a short period) and thereby remaining competitive on the pitch appeared beyond the scope of the club.
The loss to Heybridge Swifts in the FA Trophy looks to have been the last straw that broke the camel's back. Something had to give, or a downward spiral would have been the only realistic outcome. Despondency, disillusionment, falling attendances and decreasing revenue the ultimate nightmare.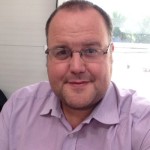 The Hereford chairman Jon Hale therefore met boss Josh Gowling last week.
In his matchday notes, ahead of the game against Darlington on Saturday, Hale summarised the meeting, "Josh and I sat down this week for a really positive chat about how we can help move everything forward again, and I am absolutely confident we will. The Board have a responsibility to ensure we are sustainable, and not reckless with the finances of the club, but where we can – we will support Josh's requests.
"Injuries have crippled the squad in the past few months, that is absolutely clear to anyone who understands how football works at this level. Clubs in the upper echelons of the league pyramid can carry large squads with cover in every position, but we cannot. And will not. This does lead to a turnover of players, with signings made to cover as we encounter such injury problems. That cannot be helped, but at times it does affect the consistency and also the tactical approach.
"No-one is making excuses, however, and Josh knows and understands that results and performances have not been good enough recently. We will continue to work alongside Josh to improve, and we must remember that we are still within touching distance of the play-offs with a game or two in hand.
"Your support is crucial to us pushing things forward on and off the pitch. Yes, we want to see positive performances with plenty of wins, but it is rarely that straight forward, especially when you factor injuries in double figures."