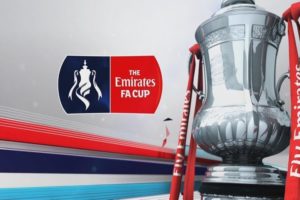 This idea has been mentioned before with Premier League clubs wanting FA Cup replays scrapped.
However, the magic of the FA Cup is never more emphasised when the big boys are pitched against the minnows!
So, to deprive a lower ranked club an opportunity to play a game at a Premier Clubs ground if the lower team earned a replay is realistically a non-starter if the integrity of the competition is to be maintained.
Furthermore, it could provide a side from a lower division a lifeline in terms of the financial benefit that could result from a replay at the Premier League ground. The concern of the Premier League clubs does not really stack up given the size of their squads, and the fixtures are not going to impact greatly on the number of games they have to play.
Recently the Premier League sides have played these games with more squad players included rather than their true first choice team!
I hope the EFL do not give in to the Premier League on this issue.
Just remember what happened 50 years ago for us Bulls. It is still remembered by everyone after all this time.
I do realise that in the Bulls case against Newcastle the replay was not Hereford going to St James' Park, but without a replay it's doubtful we would have won if it had gone to extra time and penalties. No doubt some may disagree. However, the result of Hereford winning amid great publicity did undoubtedly help us get into the Football League.
Steve Hughes – Halesowen Bull