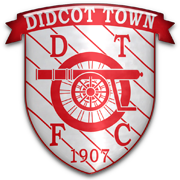 Hereford's match at Didcot Town was abandoned with 90 seconds left on the clock yesterday. Here is one Bulls supporters' viewpoint.
There have been a considerable number of armchair critics, blasting Hereford fans collectively. Some will have been there and many not!
I was. As a retired Police Public Order Tactical Advisor who has followed The Bulls for over 40 years, here's my take on the event.
We have always had a good following away from home. For a club of our size, we have always had a hugely disproportionate capability to engage in violence, although it is worthy of mention that we very seldom do!
Yesterday, during the match, I was speaking with some local men, Reading fans, who were there to see Hereford. They remarked on how friendly people were and also that how they couldn't believe how easy it was to get alcohol during the match. We saw cans, bottles, plastic Carlsberg bottles and plastic pint pots.
Out of the several hundreds of loyal fans that attended, there were a dozen or so that were intent on abusing their keeper verbally and by throwing beer over and occasionally spitting (that appeared to be the same person – incidentally the one that eventually confronted their keeper!).
Despite this being brought to the attention of their stewards, it was generally our own stewards that intervened.
The match was tense and some interesting refereeing added to this. There were a few groups of local youths, uninterested in the match, that failed to cause our following to 'rise' to their presence and I was actually impressed by this.
Once again, I wasn't impressed with the throwing of beers, containers, flares and whatever else at their keeper – it's unacceptable and HAS to end, if we are to be allowed to travel.
Then the goal that gave us the lead. I possibly recall 3 lads going on to the pitch, 1 who immediately got back off. The lad who confronted their keeper, what possible excuse can be offered? Although the Mirror newspaper report of a 'head butt' surprised me as I am adamant that this never happened.
So, the situation was that we had 2 lads on the pitch and they were being dealt with. Then, the Didcot players totally immersed themselves in what can only be described as a collective assault on the pitch invaders – whether they deserved this or not is not the issue, players or indeed anyone else cannot do this! It incensed a huge group of Hereford men, who could see that this was disproportionate and somewhat one sided.
Trouble again flared on the pitch near to the players 'tunnel' where all I recall (from about 5 yards away) was a Didcot player punching two Hereford fans – the reaction was obvious for all to see!
So what could have happened? Aside from the glaringly obvious fact that we could have been placed in a division with adequate resources to cope with our known following, we could start with sufficient stewarding, alcohol restriction, refuse entry to those too unfit to behave, police called as tensions rise on and off the pitch! – This isn't 'hindsight' its planning and Hereford FC have actually recommended this strategy all year. It IS NOT the club's fault! I really hope that the FA take a rational, adult look at this and also examine what these away clubs (who are happy to earn a great pay day) have in place to limit sale of alcohol, deal with drunkenness and acknowledge the fact that football has this unfortunate element and the solution is NOT to punish the majority, its to actually 'stand strong' and deal with the very small minority!
How about – Ref moves everyone to the centre circle. Pitch cleared of the 2. Managers and Captains spoken to. Police attend (as they did).
So please, if you weren't there, wait for ALL of the evidence, don't listen to the gutter press, don't take second hand stories as gospel and don't 'label' ALL Hereford fans because of the behaviour of a minority, the capability of away stewarding and the thuggery of away team players! To do so is inaccurate, unjust, ill-judged and possibly as damaging to the interests of our club as the behaviour of a minority.
Will I be at the next away match – YES! Will I point out the lad who ran into the pitch – if he hasn't presented himself to the club by then – YES!
Our fans our great, the very few idiots are unwelcome – time to deal with it.
Andrew 'Dodsy' Graham
Photo courtesy of Bulls News