Oh lovely, an evening game in County Durham.  One for the super-keen, masochist and far-flung exiles. The 4 supporters who have been to every game will no doubt be there. You can judge which category they fit into. That's media team members Frank, Ruth and Andy plus Rob Bullock. Do let me know if others also are ever-presents.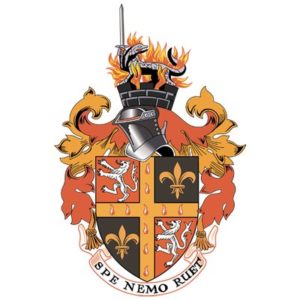 Spennymoor isn't a venue which has previously rewarded our travelling. The match was postponed earlier this season as our team coach got to Sheffield and not many years ago, our coach pulled up with suspected covid cases on board and basically had to turn around and head home – presumably with the unwell players in the boot.
Spennymoor, despite having a generous benefactor in Brad Groves are in their sixth season at this level and a seventh season will surely follow.  Since missing promotion in 2019 after a Play-off Final penalty shoot-out, Moors have consistently just fallen short of the play offs.  Being mid-table, they are currently well short.
Brad Groves is the benefactor, guarantor and the entire board – all other directors having resigned. The club have 53 paid staff despite their last accounts to end July 2021 showing a deficit of £530,000, an 80% increase on the 2020 data.  Both the English Sports Council and The Football Stadia Improvement Fund are both owed serious money.
Moors offers a salutary tale of what can happen when a popular, multi-trophy winning and long serving manager is given the boot in the name of "ambition".   Jason Ainsley had 9 years as a player and 14 as a manager before his ejection in December 2020.  His replacement, former assistant Tommy Miller lasted a year.  The Salford TV pair of Morley and Johnson, the self-styled "most successful managers in non-league" lasted 9 months.  After two years of learning that the grass isn't always greener, the ousted manager returns amid some red faces.  Ainsley appointed one of his senior players Jamie Chandler as his assistant.
The change of Gaffer chopping is not unconnected to their early poor home record.  Spenny drew their first four home games and couldn't buy a win until beating Banbury on October 22.  Their record to date has improved strongly to have won 5, drawn 4 and lost 4 so they have found new ways to beat struggling visitors.  The division's most consistent striker Glen Taylor has 11 goals in his 25 games.  He's played every minute of every game in what is his seventh season with Town.
On a positive note, attendances have held up remarkably well.   With an average of 1,316 Town have become the 7th best supported club in our division.  That's for a town of 21,000 people. Lowest gate is 1,064 v Gloucester, our match may push that figure lower.
In our previous 7 matches home and away against the County Durham crew, we've only won once – a 2-0 away win in March 2019.   In our subsequent visits we lost 4-0 just before covid finished the season and 1-0 last season.
Admission is £15 for adults, £10 concessions. For any Northern-based exiles visiting for the first time, Spenny is car park-less but there are lots of nearby free street parking.
Simon Wright