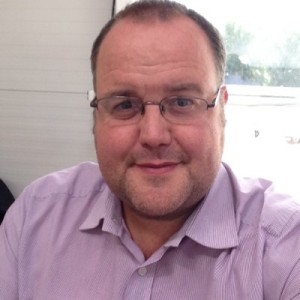 The launch of the new business venture 'My First Match'  is understood to be the reason behind the resignation of the former Hereford Football Club Chairman, Jon Hale.
Hale, and his brother Will, have registered Greenhill Bespoke Limited at Companies House, with a website already set up under the brand name 'My First Match'.
The launch of the new business saw the club board determine it would "cause a conflict of interest" with the chairman's role at Hereford Football Club.
In a statement released by Hereford FC this afternoon the club confirmed Hale had immediately stepped down from the Board of Directors at the Edgar Street club.
The Club's Board insisted, "We are in unanimous agreement with Jon that a new commercial venture he is launching would cause a conflict of interests with his official role at Edgar Street and have therefore accepted his resignation"
My First Match is a bespoke service enabling supporters from a wide range of sports to obtain a range of items relating to a specific game or event.
The website reveals, "It's all about an individual's first experience at a match – be it the team they follow, at a particular venue, or a match they played in. We at My First Match then source what we can from that match – this makes each and every order a completely bespoke and unique order.
"Along with the items we source, we detail the match result and scorers, or anything you want displayed so that it makes it even more personal to the individual.
"We take great pride in our work and will to supply a high end product, presented in a way that won't look out of place anywhere in the home – whilst generating interest from guests visiting. Our YouTube video on our 'Our Work' page demonstrates the process taken to frame each order, and also detailed on that page is the specification of each and every frame. We take great pride in our packaging too – if buying for a present, the opening of the box can create a real buzz, so we try to build that up!
"My First Match is all about the memory. For those that have supported a team for many years, the memory of their first match can be somewhat jaded – what we offer is a chance to reminisce and commemorate that occasion, rekindling memories of players, kits, grounds and much more. For those that have attended their first match in more recent years – or have taken their child or grandchild – we keep that memory fresh in their minds.
"We will strive to offer a range of items across a range of prices. Each enquiry will be different, and we will find more memories for some enquiries than others. There will be occasions that we can not source anything physical from that particular game, and therefore we will come up with other ideas. From the pictures on this site, you will see we offer framed items, to include match programmes, tickets, a magazine from the same week, team photos, replica shirts, photos – added to which we can offer hand painted Subbuteo figures within a frame – or as part of a personalised boxed set – along with other bespoke items. We aim to offer something for everyone, across a price range of £75 to £200".
Jon Hale has been quick to respond to the news via twitter this afternoon saying "I'll always be a Hereford fan and will see you all at Edgar Street regularly! The most amazing staff, volunteers and fans. Onwards!"
"Looking forward to the new venture, in sports retail industry. To protect integrity of Board, paramount that I made break now, as hard as it is."
Here at Talking Bull we wish Jon and Will Hale every success.