The Hereford Football Club chairman Jon Hale has welcomed the level of Bulls' fans support during the early summer months.
An extension to the 'Early Bird' offer saw the number of season ticket sales during the period reach 850, and the total raised for the club 'Squad Builder' has now exceeded £28,000.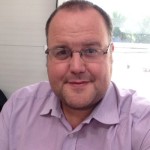 Chairman Jon Hale is delighted progress is being made.
"I can reaffirm Josh is working very hard in the background to build a competitive squad, and with your support in buying season tickets, and the continued donations towards squad builder, the playing budget is being reviewed in an upwardly manner."
Hale explained the set up of the Squad Builder campaign. "We have looked at a number of initiatives to help try and increase the playing budget that Josh has. We hope to give him the best chance of bringing in the players he wants to attract to the club.
"In order to give Josh the best budget possible as soon as last season ended, we had included the first £25,000 of Squad Builder in the original budget. Now that the fans have raised the initial £25,000 we anticipated they would, every single donated pound from now on will boost the budget over and beyond what was initially set out. This means that supporter donations can really help make a positive difference to the playing budget.
"I'd like to say a massive thank you to everyone who has donated already, and also to those of you who have purchased your season tickets. We really appreciate your support and are looking forward to the start of the season."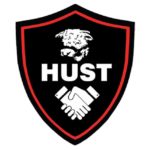 Additionally, another £4,000 was received by the club from the Hereford United Supporters' Trust.
The HUST chairman, Richard Tomkins said, "The Supporters' Trust has finished our financial year (ending 31 May) in a strong position. We have always pledged to donate funds at the earliest opportunity, and with close season duties to fulfil, I know that the Club is keen to field income from as many sources as possible.
"Society is recovering from the Covid emergency and with that getting back to normal, everybody's budgets get stretched. It's been a pleasure to see fans coming to Edgar Street once again and for their support of all our fundraising products. We will continue across the close season."
Jon Hale, Hereford FC Chairman added, "On behalf of the Board of Hereford FC, I'd like to extend our thanks to HUST for continuing with their fund-raising efforts, enabling them to purchase a further tranche of shares. We are all working together for the benefit of Hereford FC, and supporters are playing a vital part in that. Long may that continue."
It takes the HUST shareholding on behalf of supporters to £275,000. The target is to reach £289,000 by 31st May 2023 and so own 50% of the Hereford FC Share Capital.