Following last night's uplifting performance at Edgar Street against Chorley, the Bulls are now set for yet another mammoth trip. This time, weather permitting, Spennymoor Town will host a rejuvenated Hereford.
Three points should so easily have been grabbed last night, with even the official Chorley press representative admitting at the final whistle, "You've been mugged". However, despite the eventual result there was so much to enjoy. Enthusiasm, energy, effervescence, creativity, and plenty of goal scoring opportunities. So much better than the turgid performances witnessed against Peterborough Sports and Heybridge Swifts. But, and it remains a BIG but, Hereford need to start hitting the net when the gilt edged chances emerge. Only once this season – at Boston – have the Bulls been clinical.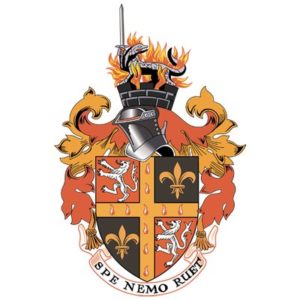 Simon Wright looks ahead to the trek north to Spennymoor.
Yep, that football travelling purgatory you thought would never end with 7 out of 8 Saturdays on the road is over. For now. But with a final flourish of 480 miles return from Herefordshire, guaranteed to elicit a groan from the most determined of travellers. Anyone who travelled to all 7 to East Anglia, Lincolnshire, Kent, Essex, Sussex, Shropshire and County Durham deserves some record. I have not managed to make 50% of these.
Spennymoor, despite having a generous benefactor in Brad Groves are in their sixth season at this level and a seventh season looks very likely. Such is their poor form, there is even a small chance they might be swapping places with that other North-east bankrolled club – South Shields. Since missing promotion in 2019 after a Play-off Final penalty shoot-out, Moors have consistently just fallen short of the play offs. Being 17th, they are currently well short.
Brad Groves is the benefactor, guarantor and the entire board – all other directors having resigned. The club have 53 paid staff despite their last accounts showing a deficit of £500,000+ The Football Stadia Improvement Fund is owed serious money and have a charge on the ground – in other words the stadium becomes theirs if the outstanding monies plus interest at 4% above base rate are not repaid by a certain date. That does throw up some questions about club viability. Rather surprisingly, one of their main strikers Jordan Thewlis has left for Alfreton for a fee. Thewlis scored most of his goals against us so it's a temporary relief we won't be facing him. More normally it is Spenny funding players from Alfreton not the other way round.
Moors offers a salutary tale of what can happen when a popular, multi-trophy winning and long serving manager is given the boot in the name of "ambition". Jason Ainsley had 9 years as a player and 14 as a manager before his ejection in December 2020. His replacement, former assistant Tommy Miller lasted a year. The Salford TV pair of Morley and Johnson, self-styled "most successful managers in non-league" lasted 9 months. After two years of learning that the grass isn't always greener, the ousted manager returns amid some red faces. Ainsley has since appointed one of his senior players Jamie Chandler to be his assistant.
The Gaffer chopping and changing is not unconnected to their poor home record. They drew their first four home games and couldn't buy a win until beating Banbury on October 22. Their home record to date is won 3, drawn 4 and lost 3. Even main man Glen Taylor has only 8 goals and 4 bookings in his 20 games, a subdued start for him. He's played every minute of every game in what is his seventh season with Town. On a positive note, attendances have held up remarkably well. With an average of 1,337 Town have become the 7th best supported club in our division. That's for a town of 21,000 people.
Our visit marks the first return fixture this season following our 3-3 draw on the opening day of the season. In theory we should have played every club in National League North by now but due to our FA Cup run, we haven't. In our previous 7 matches home and away against the County Durham, we've only won once – a 2-0 away win in March 2019. In our subsequent visits we lost 4-0 just before covid finished the season and 1-0 last season.
Admission is £15 for adults, £10 concessions and, if we are segregated, our following will be based in the Tees Crescent terrace which has a fanzone to hand. For any Northern-based exiles visiting for the first time, there is no on-site car park, but there is lots of nearby free street parking.