Moors are one of those NLN clubs who aspire to a higher level but you would worry for their future if it ever happened. Guarantor Brad Groves has sunk a considerable amount of his money into the football club, money he has little interest in reclaiming. Under his direction, the ground has improved tremendously, so has the club infrastructure and their Academy.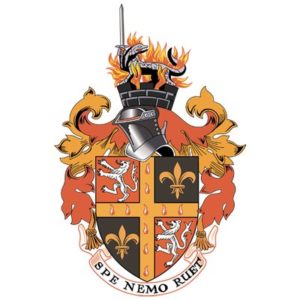 His club have finished 9th and 10th in the past two seasons so arguably have slipped back from their play-off reaching days. But promotion is a different ball game again. The town itself has a population of only 20,000. It lacks a station and hotels. It is not a place people linger. There are so many other football clubs nearby. There is only so far that the Moors can go.
In North-east non-league pecking order terms, Spenny lag behind Gateshead and now South Shields too who can offer the same football level but more money. Over the summer, Shields were able to lure away a young Spennymoor full back. The County Durham side added 8 new signings to their ranks this summer. Ben Pollock is the standout name – extraordinary how North-east clubs didn't make a move for his talents sooner given his County Durham location. Spenny's old stagers are still in situ. Striker and captain Glen Taylor is still scoring goals (150+) as he is into the final year of this 3-year deal. He and fellow striker Will Harris have 9 goals between them so far. Defender Jamie Curtis aged 41 remains a squad member though is largely on the bench now. Half their squad are ex Gateshead.
Our hosts have started well sitting in 6th place and are the joint second highest scorers, though they do concede regularly. At home, they hammered Southport 5-1, defeated the Hertfordshire Northerners X1 by a single goal, drew with Chester and were well beaten 4-1 by second placed Tamworth.
Spenny is a particularly welcoming club. I hope segregation is not deemed necessary as it's a pleasure and an education to sit with the home fans. Indications are our travelling support will be very small. The impressive club bar knows how to pull in people with a variety of real ale and don't ignore those food deals.
Admission is £15 adults, £10 for concessions. You can prebook but no real need as you can pay on the turnstiles on the day, cash or card. Whether the game is segregated or not, Moors like visitors to use the Away Fans turnstiles, just to keep count of visitor numbers. Average gate this season is around 1,100.
Overall, we have a pretty grim record against the North-East club. In 8 matches since our promotion, we've only beaten them once. On average, they score twice per game against us. Last season we got close to taking four points from them only to concede late on in both fixtures and ended up with just one. Losing 1-0 in added on time at their place was a particularly deflating moment, one of the numbing lows for 22/23. Umm, there were a few to pick from that season.
If you are not making the trip up to the north-east you can follow the match in many ways. Due to it being an international weekend you can watch the game via the National League streaming service but remember to select Hereford as your favourite to ensure the club gets its correct slice of the pie. Alternatively you can listen to full match commentary on Radio Hereford FC or BBC Hereford & Worcester.
Simon Wright