Hereford maintained their unbeaten home record thanks to a last gasp victory over Gateshead on Tuesday night and now Russell Slade must turn his attention to the matter of an FA Cup tie against Truro at Edgar Street on Saturday.
The Bulls face Truro in the competition for the second consecutive season, with Hereford fans hoping a midweek replay will not be required this time around. Here is the Talking Bull preview of the match from Simon Wright.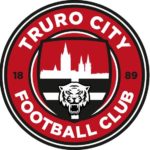 Truro City – deja vu all over again
The Remote Training Derby
The easy option would be to re-use last year's review. I daresay that certain less scrupulous media outlets might do just that. Truro are in a different Division, with a different manager, different players, different home ground and even different owners but apart from that, nothing has changed.
Hereford were ultimate Cup victors last September after a remarkable recovery from being 3-0 down in the replay. Those who were there will never forget the drama unfolding under the unlikely stewardship of Gareth Davies and Ryan Green. At the time, the result felt like a turning point, back to the time when Hereford FC strutted supremely. Sadly, it wasn't.
Klub Peldroes Truru (Cornish for Truro City) are the second celtic club we will face this season after our earlier perilous crossing into Wales to play Chester. They are a proud lot in Cornwall. Talk to some Cornish folk and they will insist that Kernow is a separate country, bordered by water on all sides. Certainly, Cornwall is a long way South. Irksome for us to take on opposition that we also met last term but even worse for keen followers of the Tinners now sorted for a Second Shire schlepping. Bizarrely, for their travelling devotees, Hereford will be their nearest away trip this season. So arguably a "derby" of sorts, a remote training derby.
Hereford and Truro do have remoteness in common. Our squad are neither from Herefordshire nor train in it. Same goes for the White Tigers. Their team mainly live in Exeter or Plymouth. Training is staged in Exeter and their personalised new-team-coach runs from Exeter. The only time they visit Cornwall is for home matches.
Truro City, Tiverton and Taunton are an incestuous bunch with regular player and staff swapping, mainly because there is nowhere else to go. All 3 are now in the same Division, so no more sneaking off to another club because their away trips are less arduous.
Following defeat to the Bulls, the White Tigers returned to their "own" city after plans to build on their ground fell through. In March this year, the club was sold to another club. A rugby club – the Cornish Tigers. The thinking seems to be that two clubs having the same owner helps progress towards the new Cornish Camelot- the Stadium for Cornwall. In theory, an all-singing, all dancing 10,000 capacity stadium for every sport in the county, sorry country. There is an irony that the Cornish Council have part-funded the new development using the justification that the facilities will make thousands of Cornish folks more active, yet actual building work remains completely inactive.
Managers, they've had a few. For their previous visit to the Street, Leigh Robinson was City's Gaffer, their second Boss that season. He lasted until March 2019 when, with relegation looming, he was sacked. In came an acquaintance of Russell Slade, Paul Wilkinson. Wilko was Slade's No 2 at Grimsby and was left in temporary charge after Slade's dismissal. Wilkinson had just the last 6 games with City and any hopes of staying up died with a painful home defeat by Gloucester. But Truro were impressed with their new guy and gave the former Grimsby man a two-year deal. Only to see Wilko Walk weeks later into the Bury "job". Oh dear, who didn't do their homework? Is he the first manager to get the push without doing any managing?
So the Tinners appointed another Gaffer in Paul Wooton. "Woots", as he is commonly known, made nearly 500 appearances for Plymouth Argyle. He is hugely respected across Devon and his autobiography sold well. Not quite respected by all. He had a training fracas with an Argyle team-mate Chris Zebrowski, a fracas so serious that Wooton ended up with 100 stitches. Some mate, Zebrowski. Several years later and now at Newport, he received a 4-year jail sentence for robbery, attempted robbery and assault. Anyway, Truro is Wooton's first ever managerial post
Thus far, the new boy is doing alright. City are second in the Southern League South with 5 clean sheets in their first 7 games. To quote the captain Jamie Richards "we're still a very new bunch with only a few faces from last season."   And quire a cosmopolitan bunch too with squad members from France, Algeria and the Democratic Republic of Congo. I can't resist sharing this:
What do MC Oran, Noisy-Le-Sec, Rodeo, Zirk Kropyvnytskyi and Mousehole have in common? They are all former clubs of central defender Adel Gafaiti. Highly cosmopolitan.
The White Tigers have loanees in their ranks from Exeter and Plymouth, surprise, surprise. Ryan Law and Luke Jephcott are from Argyle and recently had their loans extended to January. Logical to assume Plymouth aren't concerned about them being cup-tied. Left-back Law is the joint top scorer with 2 – goals are widely shared between 7 players so far.
Away from home, Truro pierced the thin blue line at the Met Police (514 miles return) and downed Farnborough (476 miles) but were chucked over at Chesham (546 miles). To reach the FA Cup Second Qualifying Round, City beat Wimborne 2-1 at home in front of 363 spectators. City 'keeper Harmon saved a penalty during injury time.
Just like Brexit, Truro really does mean Truro.   If a replay is necessary, some brave souls will be trekking to the UK's most Southernly city. Just the 440 miles round trip but hey, we're resigned now to monster trips. Already committed to covering 5 games in 10 days, the weary Radio Hereford team could manage happily without that serious mileage on top. If the Cup game is a little dull, there's a danger of fatigued commentators nodding off and snoring… A radio first perhaps?
If I was Russell Slade, I'd be scrawling 440 in huge letters on an A1 pad and pin it up inside Hereford's dressing room as an unsubtle reminder. Our professional number cruncher Reece Styche has his own figure of 534, that's the mileage from his hometown. Hit that onion bag, Reece.
Victory brings it with much-needed prize money and a share of a Third Qualifying Round matchday gate. Defeat probably means 18 days in October without a game.
Simon Wright