Macclesfield Town fans have responded to the club's latest EFL charge and say the club's very future is in the balance.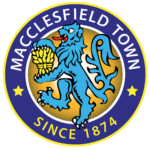 The EFL have announced they will be issuing further misconduct charges against Macclesfield Town for failing to pay its players in March this year.
This is the second time this season the club has fallen foul of EFL regulations having been referred to a disciplinary commission back in November 2019 for non-payment of wages.
"The news of further charges from the EFL has come as another huge hammer blow to our wonderful little club and its small, passionate and long-suffering supporters," the Silkmen Supporters' Trust said.
The Silkmen Supporters' Trust loaned the League Two club £10,000 last month to help cover wages for April 2020, but say they were unaware that further charges were to come from the EFL.
They said: "The Silkmen Supporters' Trust have consistently highlighted to the EFL our concerns about the mismanagement of MTFC by Mr AlKadhi and the subsequent profound detrimental impact on the physical and mental health of our fantastic playing and non-playing staff.
"We will of course be contacting the EFL for further clarification, and we would be interested to know exactly what the potential points deduction could be."
Earlier in the season the Silkmen's players refused to take part in the club's first round FA Cup tie. Town's players also refused to train as they had been advised they were not insured at one point, according to a BBC report.
Currently they sit one place above the relegation zone in League Two, and a points deduction from the EFL would send the Cheshire club down.
"The Silkmen Supporters' Trust believe that the EFL's apparent lack of any robust governance to deal with bad ownership is central to MTFC's plight," the trust said.