Watch out for Talking Bull and HUST volunteers ahead of the Barnstaple match at Edgar Street tomorrow as we join together in support of the Jamie Cuss appeal.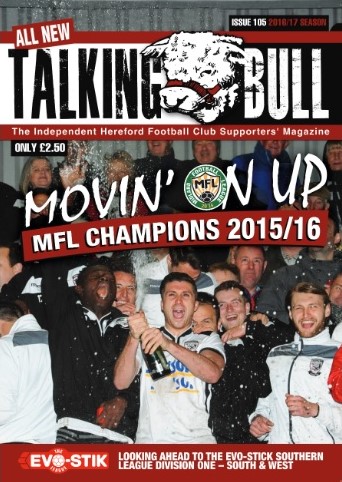 Back issues of Talking Bull from editions 101 to 107 will be on sale at a bargain £1 and, courtesy of donations, we may even have a few copies of the original fanzines from way back in the 80's and 90's. But as always, when they're gone, they're gone. ALL proceeds will be donated via the Jamie Cuss 'Just Giving' page.
We are very grateful for the support of Jane Griffiths for enabling us to utilise part of the Junior Bulls Gazebo tomorrow as part of a host of fund raising initiatives.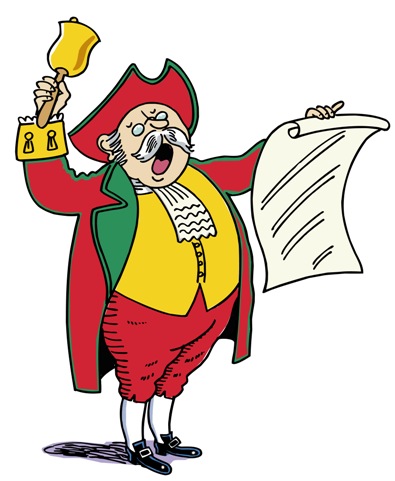 So, in addition to our 'usual' sales pitch, close to the Club Shop and Hereford Suite entrance, we will be operating a table inside the Junior Bulls Gazebo near to Radford's Bar. Our regular hard working volunteers Simon Wright and Mike Baldwin will also have the final 35 copies of 'The Magnificent Bulls' issue on sale too, and will be joined by a 'Town Crier' just to make sure everyone knows about what's happening.
We hope to see a cameo appearance from Jamie Cuss too at around 2pm for autographs and selfies no doubt!
HUST have extended the 'Spot the Ball' competition to ALL SUPPORTERS and will be issuing £1 coupons ahead of the match tomorrow, with all profits also being donated to the Jamie Cuss Appeal Fund. So, why not have a go and see if you can guess in which square Tommy Hughes and Gareth Davies say the ball lies.
Frank Williams has also put together a 'Going Down the Pub LIVE' CD from Radio Hereford FC, which will also be available tomorrow.
Look out for the bucket collections in aid of the appeal too.
·          Last chance to buy the current 'Magnificent Bulls' edition of Talking Bull
·          Back issues of Talking Bull at a bargain £1 each
·          HUST Spot the Ball 'Coupon No.1' competition at £1 each
·          Radio Hereford FC 'Down the Pub' CD at £10
·          Bucket Collections
Collectively, we've raised over £6,400 which is remarkable. But we still need to get Jamie over the £10,000 target line which will enable him to have a much-needed knee operation as swiftly as possible.
So far to date there have been 205 donations, so if you are wanting to help Jamie and haven't done so yet, then please do so via www.justgiving.com/crowdfunding/jamie-cuss or at the game tomorrow.
Together as a football community we can do this.