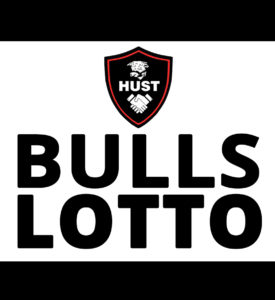 Saturday night's rollover draw saw even more cash prize winners made at the Bulls Lotto, and you could be one of them this Wednesday 8th March – you might even scoop the jackpot.
Wednesday's draw sees a whopping estimated £13 million top pay-out on offer, so why not join and have a chance of winning a life-changing prize. The prize makes it one of the biggest jackpots on offer in the UK this week.
The latest Lotto Draw took place on Saturday, 4th March 2017.
Winning numbers were: 01-19-22-23-41-45, plus the Star Number 2.
The Prize Categories:
6 Numbers + Star             £11,711,122.88
6 Numbers                         £1,206,413.63
5 Numbers                         £3,964.73
4 Numbers                         £47.84
3 Numbers                         £10.54
Star Number                      0.5 Free Lotto
The Lotto always provides fans with two opportunities a week to win huge sums of money in the knowledge all proceeds are donated to the Hereford United Supporters Trust. Remember EVERY PENNY of the minimum 26% (39p) and a maximum of 50% of each Bulls Lotto entry that HUST receives will go to Hereford Football Club.
Prizes are on offer for matching one number or more and it's easy to enter. Simply click https://www.lottofc.co.uk/bulls/index.htm to get started and be in with a chance of winning Wednesday's est. £13 MILLION jackpot.
All of the cash prizes are funded by the Lotto Network.
Enter your lucky numbers by joining here:  https://www.lottofc.co.uk/bulls/index.htm
If you currently enter other lotteries, why not make Hereford Football Club your "good cause" by entering the Bulls Lotto instead? You can register in less than 60 seconds with entries from £1.50 per draw. The next Bulls Lotto draw is Wednesday, 8th March 2017. For more details visit the Bulls Lotto website:   https://www.lottofc.co.uk/bulls/lotto.htm