We are delighted to announce the 'FIT' fashion store in Hereford will be stocking Talking Bull, the Independent Hereford Football Club Supporters' Magazine, from this weekend.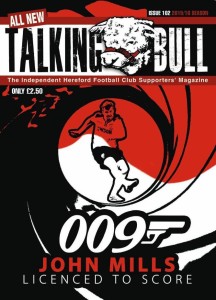 The new issue 102 will be available from 'FIT', 43 Widemarsh Street, Hereford on Saturday 7 November.
The store opening hours are: Mon-Thu 10:00 – 17:00, Fri 10:00 – 18:00, Sat 09:00 – 18:00 and Sun 12:00 – 17:00.
Additionally, 'FIT' will be stocking a range of Talking Bull merchandise, including the very popular 'Hereford 'Til I Die' and Hereford FC 'Keep the Faith' T-Shirts.
'FIT' have already created a valued link with the football club as ticket sales for each home league game are sold from the store.
The Talking Bull' Editor, Keith Hall, said: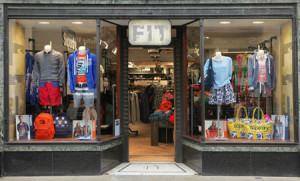 'We hope that by having the Talking Bull magazine available for sale via the 'FIT' store it will help those fans who cannot get to Edgar Street on a matchday, and those who may not wish to take out a subscription.
'We are extremely grateful to Luke Connod and his staff at FIT for offering their services to help us sell not only the magazine, but our range of Talking Bull merchandise too. We feel the relationship will work well and will be beneficial to all the parties involved.
'Most importantly though, we hope this agreement helps to further promote the football club within the local business community.'
Supporters are advised that a 50p surcharge will be added to merchandise bought from 'FIT' with a debit or credit card.