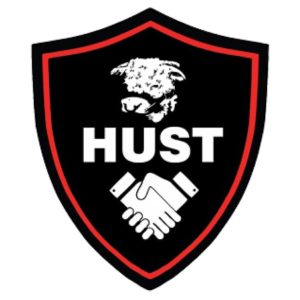 As part of HUST's ongoing fundraising drive to assist Hereford Football Club, a brand new 'Spot the Ball' competition is being launched on Monday, 27th March.
All supporters have to do is assess where they think the ball is most likely to be in the photograph, select the relevant grid square and enter via the HUST website.
HUST have assembled a wide ranging 'panel of experts' for the Spot the Ball competition, with former Bulls' players Gareth Davies and Tommy Hughes casting their eyes over the first photographs courtesy of the official club photographer Steve Niblett.
The competition is to run throughout the year at four-weekly intervals, and will initially be open to HUST members only.  50% of the entry fees will be distributed as prize money, with roll-overs if the prize is not won, and the remainder allocated to HUST's share purchase fund. 
The first round will be launched on Monday 27 March with a closing date of Saturday 22 April.  Entries will cost £1 per selected square, up to a maximum of three selections per member. The online entry form and full rules will be published soon on the HUST website.