Here at Talking Bull we look ahead to the Bulls' second home match of the season this Tuesday, as Leamington make the relatively short trip across to Edgar Street.
Like Hereford, the visitors remain unbeaten in the Vanarama National League North after their opening three games and lie second in the table, just one place above the Bulls.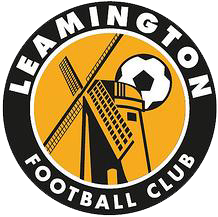 So, our first home midweek opponents are the Brakes from Warwickshire. Being school holidays, I'm hoping for a decent home and away gate as the Brakes are virgin visitors.   "No doubt you are also looking forward to our first ever visit to Hereford next Tuesday, and hopefully lots of you will be able to make the trip. "wrote Leamington Chairman Jim Scott in the clubs first newsletter this season. Hereford's had quite a gentle introduction to our new Division. Of our first four opponents, one was mid-table and the other 3 were strugglers last season.
We've never played Leamington even though they are only 70 miles away.  Bulls News did dig up a Hereford United v Leamington Town game 90 years ago but that club isn't directly connected to the current Leamington club.  Leamington did visit our city last season to play Westfields in the FA Cup.  The Brakes won 2-0 in a 2nd Qualifying Round game.
Leamington FC were originally a Lockheed works teams for much of their existence.  More recently, they started again when their ground was sold. They began in Midland Com Div 2 – the last rung of the pyramid. It's a mighty long way back from there.  Took them well over a decade but they got there.  Twice, the Warwickshire side were promoted to Step 2.  The first period lasted two years. The second period was last season when they survived by one point.
Their average gate was 650 in 17/18, a third down on the previous season.  Couple of factors here – their ground is out of town and up a country lane so not very accessible. Secondly, without more money, hard to see how the Brakes can progress any further.  Repeated relegation struggles aren't much fun as we remember from United days.  The big hope for Leam lovers is their new ground, far more central and just a mile from the station. 4g pitch of course leading to 7 days a week usage and increased attendances.
The Brakes do have history to boast about. Admittedly, they are a little short of winning Mining trophies unlike Blyth, though they have secured the Birmingham Senior Cup six times. Doesn't mean a lot in Herefordshire although in decades gone by, Hereford United did enter a team. This is a very old competition with a huge trophy which pre-dates the Football League. Nowadays, the bigger clubs only field an U21 side and generally make dash for the exit door. Even so, there was much sniggering around the Black Country.  The Dingles of Wolverhampton hosted Leamington in the B'ham Senior Cup Final at Molineux last season and the Non-League side won 1-0.  Nights like that keep supporters on board.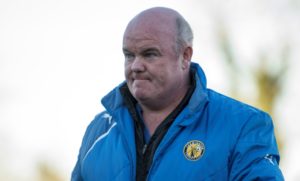 Our visitors have made five signings including former Bull James Bowen. Expect towering long throws into our box and much industrial language. The rest have arrived from Step 3 sides like Stafford and Barwell, players in their early 20's who think they can play at a higher level.  Of their existing squad, look out for been-around-the-block a few times Jamie Hood. 34, in his sixth season with the Brakes and with his 13th club. You won't miss his red hair. Their manager Paul Holleran has also been around the block a few times and is starting his 9th season in charge.
Leamington, like ourselves, train only twice a week.  According to the Non-League Paper, that's increasingly rare at this level.  On top of the full timers York, Kiddy, Nuneaton, Southport and virtually Stockport, many of the rest also train on a Monday morning in addition to two nights.  Based on my limited exposure to National League North games, what most clubs have is defensive resilience and that stems most easily from regular training sessions.
Form to date
Leamington grabbed an opening day 2-2 draw at Northern Premier League Champions Altrincham, Edwards and Gittings scoring for the Warwickshire side. All bar one of the new signings – including Bowen – were on the bench.  The Brakes new striker Matt Stemson was often isolated and subsequently tried too hard without much success.
The Brakes followed this point with a 2-0 triumph over Boston United. Gittings was sent off and Connor Gudger injured (replaced by Bowen). Striker Stemson scored the first with Boston receiving an education when Junior English added a late second.
Leamington stayed ahead of the Bulls in the league table thanks to a terrific second half performance against Bradford Park Avenue yesterday. Leading 1-0 at half-time the Brakes scored three goals after the interval, and despite a Park Avenue rally comfortably held on for a 4-2 home victory.
The Brakes take second spot on goals scored, even though both the Bulls and Leamington have an identical goal difference of +4 at this early stage of the season.
Make sure you are at Edgar Street on Tuesday.
Come on You Whites (with grey hoops)…