We delve into the Talking Bull archives from issue 113 to bring you a superstitious article from Jo Clements, who wonders just how far you will go to ensure Hereford Football Club have the best chance of winning…
Superstition IS the Way
Last summer Gareth Southgate soared to national treasure status – and waistcoats flew off shop rails as a result. The England manager's choice of apparel led to 'Waistcoat Wednesday', which saw thousands of England fans replicating Southgate's look ahead of the World Cup semi-final against Croatia, and there was an outcry amongst supporters when he finally ditched his trademark look against Spain at Wembley last September.
The embracing of Southgate's waistcoat as some kind of comedic good luck charm reminded me of some of the strangest matchday superstitions I've read about over the years.
One of my favourites came from former MK Dons and Cardiff City winger Malvin Kamara, who insisted on watching the 1971 film Willy Wonka and The Chocolate Factory before every game. Apparently sitting down in front of Gene Wilder and the oompa loompas relaxed him and brought him luck.
Then there's ex-Argentina goalkeeper Sergio Goycochea who admitted that he used to urinate on the pitch before penalty shoot outs. This bizarre ritual started after he was so desperate for the toilet before Argentina's penalty shoot-out against Yugoslavia during Italia 90 that he had to pee on the pitch. Argentina won 3-2 on penalties, progressed to the semi-finals and Goycochea's pitch watering habit was born.
Pisa president Romeo Anconetani, meanwhile, went one step further than throwing salt over his shoulder for luck and would instead throw it on the pitch before every game at the Arena Garibaldi. The bigger the game, the more salt he would throw and when Pisa faced local rivals Cesena he arranged for a staggering 26kg to be thrown on the turf.
While Edgar Street groundsman Ben Bowen will be breathing a sigh of relief that the Hereford board have not adopted Mr. Anconetani's salt chucking ritual, these are a few of the superstitions adopted by myself and my fellow nutters in Block B over the years…
Lucky Candles
My dad has humoured me on several occasions. Taking me to watch New Kids on The Block at the Birmingham NEC when I was 10-years-old springs to mind. But he also indulged my request to hold lucky pink candle ceremonies the night before Hereford games during one season in the mid-nineties. I seem to recall that this stemmed from an appearance by illusionist and self-proclaimed psychic Uri Geller on an episode of Fantasy Football League. Uri held a candle worshipping ceremony to bring the England team good luck and I decided to do the same for my beloved Bulls. My dad and I went on to spend several Friday nights standing over a burning pink candle, bowing and uttering the words "we will win" over and over again. I'm quite surprised that the neighbours didn't have us committed.
Lucky Undies
My Block B pal Nick Brade has admitted that he wore the same pair of pants to every game one season. Before anyone holds him responsible for dwindling attendances, he assures me that they were washed in between games. During the 1995/6 season I also wore the same pair of socks – unwashed – during a successful run of matches. Let's just say I'm pretty relieved I didn't revive this superstition for our two-year unbeaten away run.
Lucky Apples
Anyone who's heard "get your apple out" being sung in Block B could be forgiven for the odd quizzical look and a report to the matchday stewards. However, for a remarkably long time, whenever Nick (yes, him of lucky pants fame) ate an apple at Edgar Street the Bulls would score. At the start of this season, Nick also brought a chocolate bar to the game and we were immediately fearful for his waistline should this new mid-match snack prove to be an additional lucky charm. Our fellow Block B resident Bill Thomas posed the question "if Nick has to get diabetes in order for Hereford to get promoted, what would you do?" I think we all know the answer. Sorry Nick.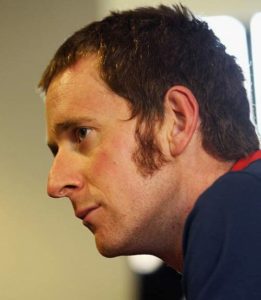 Lucky Sideburns
Just this season, Bill Thomas refused to shave off his sideburns while we remained unbeaten. The sideburns, of course, did not last long and disappeared after the Chorley away game. Not only was I disappointed at the result, but I was pretty upset that Bill wasn't going to be turning up to matches looking like Bradley Wiggins and Elvis Presley's lovechild.
Lucky Detours
In the Hereford Utd days, Block B silver-haired sweetheart May drove Nick and his mother Mavis to Wrexham, expecting to lose the game. They opted to for a scenic route rather than taking the A49 and got lost – more than once. That day the Bulls pulled off a shock win and for every subsequent away day at Wrexham they followed the same circuitous route to get there.
So, feel free to send strait jackets to Block B or, alternatively, join in the fun!
I always feel a weird pang of disappointment when a superstition comes to an end – when you finally realise that a year's supply of apples is not going to win us the league and that any potential supermarket sponsorship deal I'd hoped to get Nick is probably no longer on the table.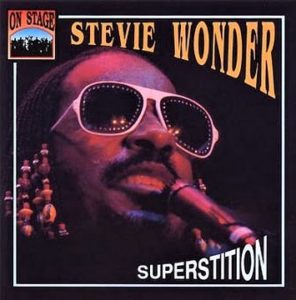 I know it's a ludicrous concept and I know deep down it's coincidence at play rather than some mysterious force, but for a brief period of time, these wacky beliefs allow us to feel in control of what's happening on the pitch.
We can't run on and stick the ball in the back of the net ourselves, so we come up with crazy rituals to follow instead. I know Stevie Wonder sang "superstition ain't the way", but sorry Stevie – I disagree.
Jo Clements