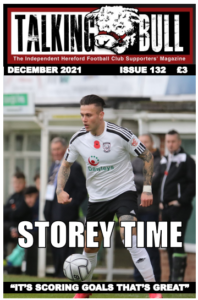 We're delighted to confirm that all printed copies of the latest edition of Talking Bull – Issue 132 – have been sold. A BIG thank you to everyone who has bought one and to Simon Wright for loudly volunteering.
Digital copies (saving you postage & packing) remain on sale via our online store.
DIGITAL COPY – Latest Talking Bull – ISSUE 132
Thanks also to everyone for their encouragement and positive response to this issue which has been well received across the world of football.
Selling out of print copies means there'll be more official Talking Bull match-sponsorships at Edgar Street – So, watch out for match details coming soon!