We are delighted to conf

irm Talking Bull has renewed its associate membership with the Football Supporters Federation (FSF).
The Football Supporters' Federation (FSF) is the democratic organisation representing the rights of fans and arguing the views of football supporters in England and Wales.
Recently the Department for Culture, Media and Sport's Expert Working Group on Football Supporter Ownership and Engagement issued a call for evidence on the barriers to increasing supporter ownership and engagement in clubs.

The Expert Working Group met for the first time last November and called for evidence aiming at identifying current legal, financial, tax and insolvency barriers preventing greater collective supporter share ownership of football clubs.
The group is expected to deliver its initial recommendations by the end of this month, and a full report later in 2015.
Minister for Sport, Helen Grant, said: "Many people, groups and sectors have opinions on how we can support and sustain supporter ownership of and involvement in football clubs and this process gives everyone an opportunity to be heard. The Group will report to DCMS on what steps can be taken in this important area."
The Expert Working Group members comprise:
AFC Wimbledon Supporters Trust (Expert Witness member of Group)
DCMS
Football Association
Football Conference
Football League
Football Supporters' Federation
Portsmouth Supporters Trust (Expert Witness member of Group)
Premier League
Supporters Direct
Swansea Supporters Trust (Expert Witness member of Group)
Wrexham Supporters Trust (Expert Witness member of Group)
Hereford FC is expec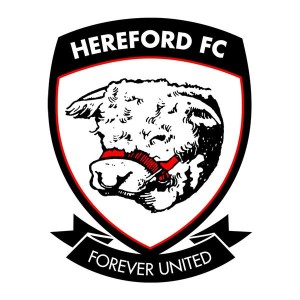 ted to be up and running within the next few weeks, so it will be interesting to reflect on those recommendations and see how they impact on the newly launched club.
Another way the FSF may be able to help Hereford FC is regarding insurance of away travel.
This is because supporters club travel expenses can be protected against costs incurred through match cancellation, postponement, or abandonment.
Talking Bull will be passing on details of the Insurance Policy ahead of the clubs first campaign.
Editor