HUST Press Release: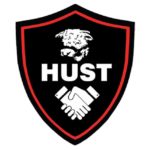 Following the Hereford Football Club Annual General Meeting, we are pleased to announce that our resolutions to ensure the Club continues to play at Edgar Street, in Black and White and protecting the name of Hereford FC, were both approved – 97.89% in favour.
We are disappointed to report that our resolution for a 4th Director, upon achieving 289,000 shares, was defeated on this occasion – 40.5% in favour.
Fair and equal representation, for the Trust, remains our aspiration, unless our members direct us differently. The Trust board meets next week to review and arrange a members Special General Meeting, for late January.