After an uplifting 2-1 success over Kidderminster Harriers on New Years Day, Hereford slipped once again on the road at Gateshead this afternoon.
Next up is what could be a vital match at home to rock-bottom Bradford Park Avenue at Edgar Street next Saturday. Hereford supporters expected to win when the clubs last met at the Horsfall Stadium back in October – only to witness a shocking 3-2 defeat. Surely, lightning cannot strike twice this season. Can it?
While our own season is less than exciting, the long-term platform for our future success remains. We have a famous and comfortable ground, a local-based and visible Board, money in the bank, and a hard core of support. So, for all our frustrations, we have much that our opponents do not. And probably never will. Let's try to count our blessings and agree that everything is far from perfect now but can get better.  That's what I keep telling myself and they keeps me calm .. most of the time.
For our newer supporters, a struggling Hereford side is a shocking novelty. Although for us more mature ones, we have seen it all before, albeit at higher levels. Fortunately, relegation isn't a serious threat this term. Clubs at the bottom of Step 2 stay there. In our League all teams occupying the final three league positions after Boxing Day were all relegated in each of the last seven seasons.
There are other clubs worse off than us and we play three of them in January. For people not paying attention at the back, we face Bradford and Curzon at home which sandwich a trip to some village in Northamptonshire to play Mike McGrath and Luke Graham's mob – Kettering. All three of them are struggling financially as well as on the pitch.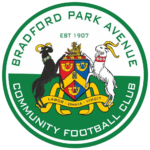 Bottom of the pile is Park Avenue. They'd overspent last season, chasing their play-off dreams. A cheap replacement rookie manager put together a squad of players willing to take low wages, more in hope than expectation. They were absolutely hammered in the first week, the manager was sacked after 3 heavy defeats and the die was cast. A temporary manager could add nothing, other than add more cheap players. Then original manager Bower returned though adding another flurry of even more players no-one would touch has made precious little difference. They've picked up a few points at home – notably against us. We rolled up six players light against a Park Avenue side for whom Bower was making his second debut.
But away from home, BPA are just awful, losing every League game since August including losing 5-0 to Farsley Celtic and 8-0 at Brackley. They were also well beaten in the FA Trophy by a Step 4 side. Not untypically for a struggling side, once opponents score against the Brackets, they will crumble. Given Bradford's shocking record and League position, anything other than a win will not be well received.
That's a generous interpretation. Thus far, Hereford FC have lost 3 times to the Yorkshire club so a win is overdue.
Bradford's multi-millionaire owner Gareth Roberts lives in Texas and thus doesn't endure watching his club every week. His recent interviews major on installing new facilities including a 3G pitch and also setting up a new rugby club in the city. Not necessarily what their dwindling band of supporters want to hear. The club owner is from Bradford and his priority is on facilities, not football. His club, his choice.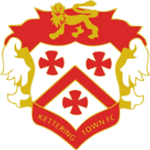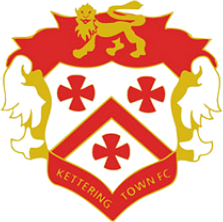 Kettering's owner Ritchie Jeune also has an unusual focus. His professional interest is worldwide football training for young people. He owns a Chinese football club and he's just bought South Bends, a North American soccer club, based in Indiana. Kettering are just one small part of his global empire and thus he has many demands on his time at weekends. Given Jeune's direct interest, the Poppies trumpet their Academy, managed by Luke Graham, with its full-time Academy and training up to the age of 21. Yet there are no home-grown players in the first team squad. Curious!   Kettering have no assets, only a debt which Jeune covers. He's been in charge for 7 years now and is rarely quoted or interviewed.
When they visited us in late September, the Poppies were seeking their third manager of the year. They looked a determined, well organised side and Hereford were fortunate to pinch a 1-0 win. Since then, the Northants side have only lost twice, moving them up and out of the relegation places. Their first victory was a 4-0 thumping of Bradford – is that an omen for us? Their new manager Paul Cox who joined in October has organised a small squad very well – a squad so small that a couple of injuries meant they only could name 3 subs for a few games. Over Christmas, the manager vowed to "beg, steal or borrow" another player. These were his only options thanks to budget restrictions. His search eventually yielded an 18-year-old from Northampton.  Recently, the team have played 3 central defenders which included both Luke Graham and Mike McGrath.
Latimer Park, Kettering's leased home, is very basic and probably the poorest ground in our Division. With a capacity of 2,400 and 300 seats, it's certainly the smallest. You'll find it at the home of Weetabix, the village of Burton Latimer, postcode NN15 5PS
Of course, as a club we've only previously visited Latimer Park once, a key encounter in the Southern League Premier. This was an evening game and segregated so its full horrors of open terrace and tiny seating areas were partly masked. The Weetabix-lovers really fancied their chances so were shocked when we turned on the style and beat them 3-1 on our way to becoming Champions. Two seasons ago, we held a clear advantage over Slough. Weymouth, Kings Lynn and Kettering and its painful to think that all bar the Poppies are now above us in the League.   With the ground being our 7th nearest (120 miles one way) and still something of a novelty, there may be more interest than usual? Admission is £15 adults, £10 (students and seniors 60+) and under 18's a fiver. Segregation is unusual here so hopefully we can mingle. If our gallant band are separated, we'll be at the Station Road End.
Probably the best bits of Latimer Park are the large, free car park, the real ale serving clubhouse and the ground's nearness to the A14. The ground is in the middle of an industrial estate, some 15 minutes' walk from the village centre.
Our final opponents in January are Curzon Ashton, from Tameside. Curzon are another club with budget issues who released most of their senior wage-earners in the summer. Earlier this season, they endured an awful run of 15 straight defeats. They didn't panic and sack the manager. They hung on and eventually recorded a few victories – including one (predictably) over the Bulls. That said, the Nash don't normally travel well, picking up only 4 points on the road out of the last 30 possible. Three of those points came from a surprise 1-0 win at Chester over Christmas.
Curzon are a bit different, being a mutually owned co-op with a committee rather than a Board. They run at a very slight deficit. Their reason to be is to benefit the local community. They work with disabled people, the unemployed, the homeless etc and were deserved winners of the FSA's Community Club of the Year in 2018 so that is their reason to be. Plus their impressive Academy. We thought the young Bulls did well to reach the First Round Proper of the FA Youth Cup. Curzon got to the Third Round proper. Last season, their Academy side won 4 trophies. They do not hesitate to include Academy players in their first team. They are so switched on to growing their own and are so far ahead of the Bulls in that area.
We covered Curzon in depth only a few weeks ago so I won't repeat myself other than to ask whether Edgar Street has ever hosted a Somali international before? Curzon full back Mohamud Ali and full Somali international recently described his experiences on a You Tube video. You Tube Somali  
By Simon Wright