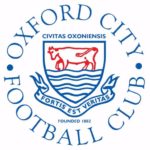 Neither Gloucester City or Oxford City are likely to make determined appeals against their transfer to the Motorama National League North. Both clubs wanted an early indication of the move in order that playing budgets and potential new signings can be made well in advance of the National League AGM on June 8th.
Whilst it is stressed the proposed make up of the National League North is still technically proposed it is generally accepted that it will be ratified.
The transfer will end Oxford City's four-year spell in the National League South, having made the initial switch across following the 2014/15 campaign, having participated in the North for the first three years at Step 2.
The Hoops' first spell in the North was very much a mixed bag, with the final season (2014/15) seeing a 6th placed finish – just one point off the play-off positions, however this was preceded by a 20th place finish – City saved from relegation by Vauxhall Motors' voluntary relegation.
The confirmation will now enable full-time manager Mark Jones to finalise contract talks with his current squad, and also for new signings. Oxford claim his full-time status will provide increased time for player recruitment, team preparation, match analysis and to develop close links with other teams within the club.
Meanwhile, Gloucester City have spent the last two seasons in the National League South, finishing 14th and 17th respectively.
Prior to that, the Tigers had eight seasons in the National League North with a best ever finish coming in the final in the division back in 2017, finishing in 10th.
The current Gloucester manager Mike Cook accepts the move, "It's arguably a tougher league with well supported former league sides like Darlington, Chester and Hereford in there. The North tends to be more physical with "bigger" sides so that is something we'll need to compete with".
Braintree Town have been placed in the National League South.