Talking Bull co-editor Simon Wright takes a look back at today's comfortable Bulls' victory over visiting Blyth Spartans on the opening day of the 2018/19 Vanarama National League North campaign.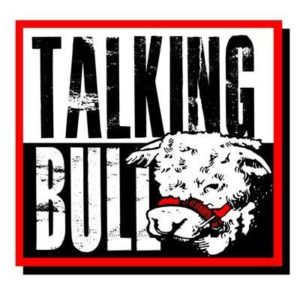 At 2.00pm, a huge executive coach rolled up at Edgar Street containing the travel weary official Blyth party. Behind them, waiting impatiently were a full coach of their supporters, understandably wanting to be off after 6.5 hours on the road. That the Spartans chose to travel on the day probably said much about their budget. Upon such decisions are points won and lost.
"Welcome to Step 2" I opined , in between trying to flog fanzines with free staples. (Gratuitous thanks here to Nick Brade and Stephen Taylor and Pam Mann for assisting me with the best fanzine in Step 2.)
The visitors – how lovely to have visitors – seemed an affable, thirsty and curious lot, particularly John the Toaster (I didn't get it either but liked the colour). At least the ones I could understand anyway. Some of the visitors had thoughtfully brought their own beer glasses with them. 
There's a certain irony that most Hereford supporters lowered their expectations (for once) on an afternoon when our team demonstrated how imperious they can be. Nearly all of the doubts about individual players were squashed as were concerns about our attacking qualities. Assailed from all angles, the Northerners crumbled with the outcome pretty much settled by the delayed half time. What must the gallant 93 visitors have thought? Obviously, we're unfamiliar with such negative emotions as Hereford FC have not lost a home or away game by such a large margin. Oh, I know the day will come but it ain't come yet so enjoy the moment.
Were Hereford that good or Blyth that poor? Hard to tell after just one game. The visitors defence did indeed need a centre half as their manager admitted and a hastily thrown in loanee Sunderland isn't yet the answer. Shades of Dara making his debut last season at St Neots. Playing with men and for "real" points is a shock.
I expected much from the lauded Robbie Dale "Roberdinho" on his 600th game. Oh dear. He was subbed in the second half after an ineffectual showing in wide midfield. So much of Blyth's passing was woeful or intercepted by our hard-working midfield. So much of the five times winners of the Northumbria's Miners Cup winners passing was woeful or intercepted by our hard-working midfield.
But the credit must lie with our boys who worked ferociously in the sun. Not the most pleasant way to lose weight. Our back four were an efficient, organised unit even though they'd barely played as a four in pre-season. Alert and determined to a man. Danny Greenslade shut out Spartans other main man Jarett Rivers.
I was particularly pleased for Harry White, if only to quieten his critics. You don't get to play 100 games up front in Step One without some quality. His goal today was delightful and already worthy of consideration for goal of the season. He will only get better as will our squad. With all due respect to lung-stretching run maker Lance Smith, the return of Callum's little cousin Keyon will improve our flank play. Come back soon.
Always uplifting to catch the wit and wisdom of Hereford supporters.  Stalwart Talking Bull man Bill Thomas (aka Bill of the Bull) reacted irritably as usual to Brighton's legacy seagulls circling above the pitch.   "Go Away … Shoo…"  shouted Bill/  His efforts are a regular part of matchdays.   "Everybody knows who I'm referring to" explained Bill. 
And then a voice pops up "I thought you were talking about Myrie-Willams…" 
Images courtesy of Graham Goodwin – Bulls News
Nuneaton's full timers are next. See you there?