Today in Cartoon Corner, on the Talking Bull website, we look back to the dark days of just over 4 years ago, and the demise of Hereford United (1939) Limited. As ever a BIG thank you to Mike Baldwin.
This particular cartoon refers, somewhat cryptically, to former HUFC chairman Andrew Lonsdale as fans were getting behind the newly set up Hereford Football Club. Supporters were wondering how successful Hereford FC could be, and what attendances might be attracted through the gates.
HUST held a ballot of its membership with Jon Hale, on behalf of the HFC Board of Directors, responding to the results.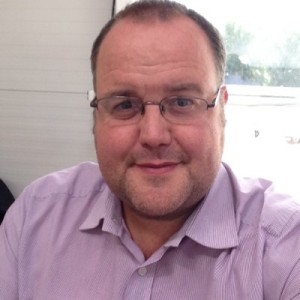 "As a group we are delighted by the support HUST members have shown us. For almost 97% of those people who voted to accept our proposal really is very humbling.
"We firmly believe the work we have put in to this plan over the past 8 months will give us a platform to show all supporters that there is a bright, exciting future for Hereford FC.
"We are well aware there are months, years in fact, of hard graft ahead of us to ensure this club can be run sustainably, with both supporters and the local community at the very heart of its fabric.
"I can guarantee that the club's Board of Directors will be committed to giving supporters a club they can be proud of, not just on match day, but every day.
"We are also aware that we will only be able to achieve our goals if Hereford FC becomes a real team effort and, with that in mind, we will be sharing information about how people can get involved in building this club as soon as we can.
"Having expressed our delight, it's also important I say that we are well aware that many people have taken a 'leap of faith' to vote in favour of our proposal, as for very specific reasons we have not been able to release as much information as we would have liked.
"However, I am confident the faith shown by so many fans will not be misplaced and we will offer fans who still have concerns all the reassurances they need as we move forward.
"After all that's gone on in recent months, we know it will take some time to rebuild the trust of supporters, even though we played no part in the events that saw the sad demise of Hereford United Football Club.
"Safeguarding the club for future generations is rightly the absolute priority for all supporters and the Articles of Association will be paramount to ensure Hereford FC is protected from anyone with malicious intentions. We will build the Articles of Association in conjunction with the HUST Board so that everyone feels protected.
"I'd like to take this opportunity to thank everyone who has helped get us to this point, but rest assured there will be no downing of tools. Our immediate priority will now be to liaise with Herefordshire Council to find out exactly what process we need to follow to apply to become the new tenants at Edgar Street.
"The council are aware of the speed at which we need to move to meet Football Association (FA) deadlines, so in the next few days it's very important we know exactly what is expected of us.
"Finally, once again I'd just like to thank the HUST Board and its membership for the support they have shown our proposal and the faith they are willing to put in us.
"We believe we have put together a plan to give Hereford FC the best possible chance of on and off field success, and give long suffering Hereford United fans the type of football club they truly deserve.
"Thank you once again."
Talking Bull Cartoon by Mike Baldwin
Watch out for more Talking Bull cartoons from our fanzine archive in the future here at www.talkingbull.org