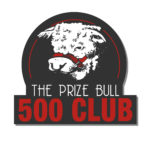 This from HUST:
The HUST Prize Bull '500 Club' Draw for March 2019 was drawn at the Brewery Field at half-time on Saturday during the Bulls' 2-0 win at Spennymoor Town, and broadcast 'live' on Radio Hereford FC.
It's great to see Hereford supporters from right across the country winning, so why not enter or, if you are already in our special prize draw, why not consider taking out another entry.
Congratulations to the winners:
£100 Pamela Collins, Member 28 from Hereford
£75 Martin White, Member 198 from Arundel, West Sussex
£25 Stuart Coleman, Member Number 184 from Mordiford, Hereford
£25 Adrian Morris, Member Number 88 from Burghill, Hereford
£25 James Godsall, Member 212 from Gorsley, Ross on Wye
£25 Alan Jenkins, Member 218 from Little Birch, Hereford
£10 Gary Bradley, Member 99 from Hereford
£10 Stephen Davies, Member 189 from Newent, Glos
£10 Alison Peel, Member 225 from Royston, Herts
£10 Tim Ward, Member 181 from London
Merton Stand Seat v Stockport 6 April:  Jonathan Sandford, Member Number 50 from Solihull
Merton Stand Seat v Telford 20 April:  Matthew Swash, Member Number 190 from Billingsley, Shropshire
Merton Stand Seat v Boston 27 April:  Paul Naylor, Member Number 31 from Wollaston, Nottingham
Cash prizes will be paid directly to supporters as per the normal procedures for the Prize Bull '500 Club' draws, and remember it is possible to win more than one prize per draw!
Why not join the Prize Bull 500 Club today?
YOU'VE GOT TO BE IN IT – TO WIN IT…