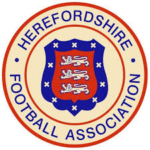 This weekend will see the return of the Herefordshire Football Association Junior Football League Finals to Edgar Street.
Indeed, Saturday is the first day of several local league and cup finals, with the Herefordshire Girls Football League finals re-appearing at Edgar Street after being moved to the Pegasus Juniors' ground at Old School last season.
The HFA Junior Football League cup finals will take place from Saturday morning, until Sunday afternoon with nine matches on the schedule covering age groups from Under 8's, through to Under 17's.
Monday 6 May will see the HFA Girls Football League finals take place covering age groups from Under 8's to Under 16's.
Then on the evenings of Tuesday 9 May, Wednesday 10 May and Thursday 11 May the Herefordshire Schools FA will be hosting their finals at Edgar Street, with seven matches across the three nights comprising players in school years 6 to 11.
Rob Purdie Testimonial
On Saturday 4 May, between 11am and 1pm, whilst some of the junior finals are taking place, Rob Purdie will be at Edgar Street selling tickets for his Testimonial match. Supporters who have already pre-purchased tickets can collect them from him at the ground.
Rob is also on the look-out for home replica shirts from the play-off winning season so that the HUFC team due to face their Hereford FC counterparts on Sunday 12 May can look and feel the part. Shirts can be dropped off at the club, or handed to him this Saturday. Please mark your shirts with your name to aid identification after the testimonial.
Images: Ben Bowen / Hereford United FC