Next up for Hereford is an FA Youth Cup 3rd Qualifying Round tie away at AFC Stoneham.
This is the last round before Football League clubs enter so that is a big incentive for the U18 Academy side as they seek to progress in the competition. We take a look ahead to the match.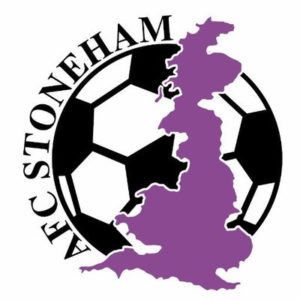 AFC STONEHAM. 
In the FA Youth Cup Third Qualifying Round  our U18's are drawn away to AFC Stoneham. Who? I thought I knew Non-League but this outfit completely passed me by. I'm grateful for club Chairman Mark Stupple who helpfully shared a few pointers
Stoneham are 100 years old this year and play in Eastleigh, Hampshire. However, they have only risen to comparative prominence in recent times, moving up from Step 7 to the Step 5 Wessex Premier League where they are seventh. Along the way, they've massively increased the number of teams representing their club from 12 to 40.   And just for information, they move into a new £9 million stadium in November. This does feel like a club on the rise. Even so, they sell tea in proper mugs. They have their priorities right.
Just because they are Step 5 doesn't mean their Academy side will just roll over. U18's teams with nothing about them, don't reach the Third Qualifying Round. Youth teams are about talented coaches, good connections, the best scouts, club reputation and just demographic luck.
In the 2Q Round, the AFC "young purps" beat Dorchester 5-0 on Dorch's artificial pitch. Hasten to add that purps is a reference to their all purple kit, not their criminal records. In the previous round, they beat Christchurch 8-0. The Stoneham U18's have only played 3 games in their Youth League so far due to the Youth Cup but have scored 15 times.
The AFC Stoneham waxed enthusiastically about the draw against the Bulls: "We have a plum tie at home to Hereford United. The boys will invariably be huge underdogs against an ex-football league club who are well established and hugely respected in the football world with full time scholars. This will be a very big night for our boys and our club." Admire their enthusiasm though seems they know as much about us as we do about them. Our Academy is in its infancy and we don't yet have a scholarship programme but we like their build-up.
How this little club has kept predatory professional outfits away from their young talent is a question that Mark wouldn't answer in public. The answer probably lies with an outstanding team spirit. That works for our Academy.
A reminder of our Academy's story so far:
In the Preliminary Round, we beat Step 2 Telford United 3-2
In the First Qualifying Round, we defeated Step 3 Stratford beating them 4-1
In the Second Qualifying Round, we travelled to Step 4 Evesham and deservedly won 4-0
The further we progress, the lower the first team status of our opponents. You'd expect that to be the other way around. Youth football is different.
Why are we sharing this info? Because Radio Hereford FC is enjoying the journey nearly as much as the players. We're not letting a mere 270 miles round trip get in the way of sharing our youngsters exploits around the world. There will be live commentary as usual.
Monday October 14 with a 7.30pm kick off.
By Simon Wright