It's back to National League North action for Hereford on Saturday as they host high-flying Darlington at Edgar Street. The Bulls' abysmal exit from the FA Trophy last Saturday was an absolute shocker. Josh Gowling will be hoping some of his injured players can return to the fray soon, and the loan market may also be entered to bolster the squad ahead of this one.
Simon Wright casts his eye over Darlington – a fan owned club seemingly on the right path.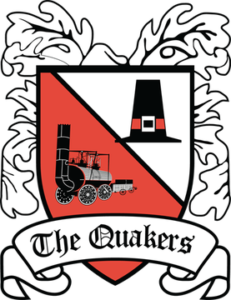 Darlington's success as a fully fan owned club proves there are other ways to the top without relying on one individual's willingness to service overdrafts.  There is much others can learn from Darlo (their 13-person board apparently offer brilliant advice when consulted).
For instance, they are Boost the Budgets experts.
Hereford's supporter fund chipped in £55,000 over the summer, a decent sum but one which paled against the Quakers raising £132,000 (about 15% of their entire club income). The extra free dosh massively assists and this, combined with the boards careful monitoring expenditure, have led to DFC recording a profit in the last two years, most recently a "six figure sum" in 2021.
Fiscal prudence and progression is possible. Let's not forget that two of the top four clubs in our League are fully supporter-owned, the other being Scarborough.  Indeed, one quarter of all NLN clubs have various forms of supporter control.
The Quakers are currently chasing automatic promotion. However cynical old me remembers Darlington's sprint up the table last season only to see their key players abruptly transfer to full-time football.  Currently, Darlo's 6-foot 5 striker Mark Beck is having a hot streak of goalscoring (11 in 19).  This is a first diversion for Beck into part-time football and so he looks ripe for a move back to the full-time game in the New Year. Admittedly, he is 28 and he's already played for York and Harrogate who both regularly snap up northern lower league talent.
Our visitors benefit from a settled team.  Do you remember those days?  The elephant in the Hereford dressing room is how many of our missing dozen can return?  The cup-tied pair of Holmes and Summers for sure.  Hopefully our covid victim. We're definitely without Ryan Mclean and by common consent Jared 'Skip" Hodgkiss too.
By contrast, Seven of the Darlo squad are either ever presents or very near to it. That said, most everybody has off-days in our division and maybe our visitors' infrequent lapses are linked to the absence of their best-known player David Wheater.  The ex-Bolton and 'Boro defender was outstanding last term but has only managed 3 games this season.
Being in the frozen north, Darlo can have an entire squad free of ex-Hereford players without breaking League rules. What they do have are a couple of contenders for most obscure previous playing location.  National league North players are often a very diverse bunch so the bar is set very high.  Try these..   The Quakers have a squad member who used to turn out for Mount Druitt Rangers FC.  They are based in West Sydney before you look them up.  Meanwhile one of their forwards can boast (quietly?) that he played football in the Olympics for St Kitts and St Nevis.
For a top side, Darlo results on the road aren't that much better than the Bulls.  They do beat the strugglers like Bradford, Telford and Kidderminster though equally they've lost 3 and drawn 2.
Darlington's record at Edgar Street isn't great. They last won here in 1996 despite 7 subsequent visits. History tells us this is a fixture littered with goal net-sagging draws, such as the one-all score line last term.  Happily, Darlington are a proper football team and will try to out-football us which is fine by us all.
Barring plague, pestilence or volcanic activity, this fixture will be allowed to happen on a Saturday at home at 3pm. Hallelujah! Let's repeat those words we took for granted. Home. Saturday. 3pm. The rare scheduling deserves recognition and what better way to mark it than purchasing the freshly printed Talking Bull issue 136.
We're back! Forty-eight advert-free thought-provoking pages. As ever of course, all profits will go to the football club in some way. Usual price £3 from our usual gently-spoken sellers or online.
Recent issues have sold out of print copies in just one game. Ours is a much-admired organ with orders from supporters of other clubs so get in quick.