He's not Super, he's better than that!
I remember Kevin Phillips from a previous life. I watched in awe, near reverence sometimes, as Kevin Phillips demonstrated the art of the goal scorer. From near, from far, Kevin was an instinctive scorer of goals and his presence a massive reassurance every time he played. I joined in with every lusty chant of" Super, Super Kev.." I may have even started some. Think John Mills but with the skill, awareness and fitness to play at the top level.
Just for a few seconds, I allowed myself to believe that he was back. Foolish really, as he manages South Shields full time. And yes, I did look up "goal scorer" in the Hereford dictionary. "Belonging to the other side" was the sum total of its entry.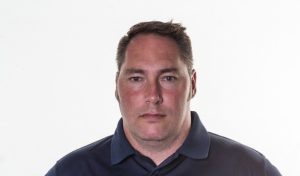 Our Kevin Phillips is Head of Coaching at the Forest Green Rovers Academy so is further up the food chain than Yan. One presumes Kevin is not his direct manager which would make for some very awkward dynamics. As a goalkeeper, Phillips wore the shirt of Swindon., Cheltenham and Aldershot though presumably without leaving his mark because there are virtually no references to be found. No matter, his playing days were over two decades ago and no longer relevant. The 48 year old was previously a goalkeeper coach for 11 years at Forest Green , Gloucester City and the League Champions elect. But his skills are far more diverse now following 4 years supporting several age groups at Bristol Rovers and more recently his current Head of Coaching post with the Gumps.
Phillips has embraced education channels. He holds a UEFA A licence before studying for a sports and exercise science degree. This was a five-year distance learning slog with 10 days residency required from the Manchester university learning body. Even that wasn't enough with Kevin enrolling on the first ever Post Graduate Diploma elite coaching event, hosted by the University of Portsmouth. The 22 coaches all worked for Premier League or EFL clubs (no scruffy non-leaguers allowed) with a graduation last year at the National Football Museum.
Given that the temporary job role is assistant manager, his appointment did make me wonder whether Yan is trying to make his role permanent. For me, it's a statement of intent. With Hereford not likely to be treading toes of either clubs at the bottom or the top, he might have made the best of what he had for the next few weeks and then walked away. Instead, he's bought in some heavy-duty assistance which is a status promotion for the newcomer. Phillips has, at best, been on the first team periphery. Now he is front and centre.
The difficulty of trying to recruit mid-season with so many managers already contracted has given the Wiltshire man a chance to show what he can do. Yan is out of contract in a matter of weeks and the downside of not taking the manager's job is having no mortgage-paying job at all. He has a family to support. It's a fair conclusion that most of Klukowski's income is earned from our Herefordshire business and not the nouveau riche in the neighbouring county. On paper, the other Kevin Phillips seemed eminently qualified and if he's available to do the job now, not much of a stretch to assume he could do it next season too. Let's see what happens.
Simon Wright