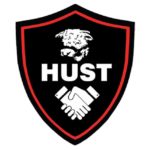 Following the recent round of HFC Nominated Director interviews HUST have announced their decision to retain the services of Tony Taylor as one of the three Supporters' Trust Directors on the Board of Hereford Football Club.
HUST say they are pleased  to confirm that three HUST members were interviewed for one HFC Nominated Director position, and that after careful consideration, the Trust do not intend to make any new appointment at this time but to extend the term of office of current HUST Nominated Director, Tony Taylor, for a further 3 years.
HUST welcomes member feedback on this decision.  Any members with any views or valid objections are invited to contact HUST's Independent Secretary, David Evans, via email at secretary@hufctrust.co.uk before 5pm on Friday 24 May 2019.
The decision has gained a very positive reaction from supporters, Simon Bennetto says, Taylor is "the only man for the job", whilst the Talking Bull Co-Editor Simon Wright said, "it's hard to imagine a better candidate".