There are growing concerns in the north-east surrounding the future of Gateshead FC, and rumours persist that the club have applied to take voluntary relegation from the National League.
Owner Dr Ranjan Varghese claims he is close to finalising a playing budget for next season – yet manager Ben Clark has just been sacked by email, alongside press officer Dominic Scurr, meaning Heed have no full-time members of staff.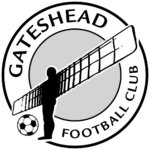 Gateshead just missed out on a play-off spot but the club is placed under a transfer embargo, and there is an investigation underway into the club's financial advisor Joseph Cala.
The club have also been thrown out of the Gateshead International Stadium because of unpaid bills owed to Gateshead Council.
If Gateshead are relegated, Aldershot Town may get a reprieve from relegation into the National League South.
A breakaway club is a possibility, although other rumours suggest the current owners of Gateshead are looking to ground share with Newcastle Falcons.
All of the current playing squad are now free agents, and whilst captain Scott Barrow is under contract, his deal ends on 30 June.
A statement from Dr Varghese reads: "I took Gateshead FC over a week before the season started and inherited a club that was haemorrhaging money on a regular basis.
"This was unsustainable and I set about reducing the crippling monthly financial losses down to a more manageable figure. This has proven to be a significant challenge given the limited number of regular fans coming through the turnstiles.
"Over the past ten months we have had to make some very tough decisions that weren't always popular and weren't made lightly. They were crucial to ensuring the club's survival and these past few days in particular have been very difficult."
It continued: "It has become more and more apparent to fans, players, officials, staff and sponsors that the International Stadium is not ideal and we have been working hard behind the scenes to identify an appropriate venue that could become our new home.
"We are currently exploring several options and expect to make an exciting announcement in the coming weeks. Please rest assured that we are working towards long term sustainability, it has been a painful process but we are getting there."
It was back in July 2018 that Gateshead announced that a new buyer had been found, a Hong Kong based Naval Architect by the name of Dr Ranjan Varghese. Due to the league's concerns with the new owner and the budget submitted, he was requested to put up a bond of £200,000.
It wasn't long before alarm bells started to ring with regards to the new regime when rumours began to surface that a certain Mr Joseph Cala had some involvement with the club.
Supporters of Portsmouth and Morecambe warned fans at Gateshead as to what could happen if Cala did actually get involved as he had previously failed in attempts to purchase their clubs, not to mention a disastrous 42 day spell in charge of Serie D club, Calcio Lecco and allegations that he had previously been arrested after being found with €6000 in fake banknotes.
It is also alleged that Mr Cala had tried to buy Gateshead originally but had failed the FA's fit and proper owners test.