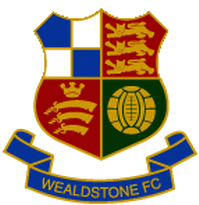 As Hereford made excellent progress in the FA Trophy by defeating higher-graded Dagenham & Redbridge, they now take on Wealdstone on Saturday, 13th January, and so here is the Talking Bull 'Away Day Guide', with special thanks to Southern Bulls exiles Mark Nottingham and Paul Bowyer.
Wealdstone FC have nearly 120 years of history.  Best known for being the first club of Stuart Pearce, Vinny Jones and Jermain Beckford plus their remarkable Double FA Trophy and Conference Champions triumph – though they weren't promoted. Less well known is the first ever TV highlights featured Wealdstone v Barnet. The Wealdstone FC manager Gordon Bartlett was in charge for a remarkable 22 years before finally retiring this summer, and closer to home, remembered for creating the post-match gloom after Non-League Wealdstone beat Hereford United at Edgar Street 3-2 in a 1978 FA Cup replay.  Wasn't a double relegation bad enough without losing to a semi-pro side on top?
Step 2 club Wealdstone average 870 supporters, the 2nd highest average in National League South. This despite a mid-table position with three home League defeats before Christmas. No great interest in the Cups so far from the Stones support – gates for Trophy gates are down 50% on their League average.
Like the Edgar Street faithful, the Stones have endured dark times. After leaving Lower Mead in 1991, the Stones spent 17 years of nomadic wandering. In 2008, Wealdstone directors took over the semi-derelict ground of defunct Ruislip Manor FC Grosvenor Vale looks rather strange not least because of its concrete gun turret. (Every club should have one!) This dates back to the need to defend the airfield next door during World War Two.
Also, the original Ruislip Manor buildings are still there, with the elderly corrugated Main Stand's 250 white seats. On the opposite side, there are seats with covered terracing next to it. This will be our area segregated plus terracing up to the "Gun Turret End" with a dedicated turnstile. Expect to pay £13 adults, £8 seniors and kids either £3 or free, depending on age. We will be alcohol-free and drum-free. Since their arrival, Wealdstone fans have laboured long and regularly to improve their accommodation with several areas of covered terraces added and a new seated stand area built last year. But there are pillars almost everywhere.
Unusually, for a London club, parking is straightforward with ample nearby street parking.
The Ruislip Social club (the clubhouse) is extremely large with 3 rooms.  Visitors are normally admitted and the sensible solution would be to segregate by room. But there is no room at the Inn for us.
Happily, there are pubs within walking distance of the ground on Victoria Road. These include the St George's Tavern (no real ale – eek!) and a Weatherspoons called JJ Moons.  The Hop and Vibe in the High Street is a micro-pub with 6-7 rotating real ales, cider and snacks including a charcuterie board (it is London).  And a Harvester in Bury Street called the George. The traditional Paul's Manor Cafe at 122 Victoria Road is an 80-year old establishment for breakfast, brunch or a decent coffee.
Getting There
By Road: (HA4 6JQ) Usual dilemma – less miles or speed?  117 miles via A40 or 145 miles via M40. Travel time the same. Follow M40 /A40 to London. Take first exit on A40, onto B467 towards Ruislip. At top of slip road take first exit towards Harefield/Ruislip. At end of B467, left at junction onto the High Road. Pass West Ruislip Station on your right and at the roundabout with the White Bear pub, take fourth exit into Wood Lane. Continue along Wood Lane and at second roundabout bear right onto West End Road. Take second left into Grosvenor Vale and the stadium is located at the bottom.
By Train:  Can be done from the Shire but rather messy. Hereford to London Paddington with 1 or 2 changes then 40 minutes on the Underground. Or train to New St, walk to Snow Hill, Chilton Line to Marylebone then 45 minutes on the underground.  Southern exiles are so spoilt as Ruislip has 3 underground stations and two rail stations.  The nearest underground station – Ruislip on the Metropolitan line – is only five minutes' walk from the ground.
By Coach:  visit Hereford Awaydays Facebook page