After Reece Styche moved to join Bromsgrove Sporting, Hereford have quickly brought in striker Demetri Brown from Worcester City.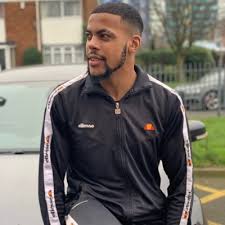 The 25-year-old has already scored 13 goals from 28 games for Worcester in the Midland League Premier Division this season, and previous to that netted 40 for Tividale in the West Midlands League in the 2018/19 campaign.
Manager Josh Gowling hopes Brown can make an instant impact, "He's a hard worker and has ambitions to play at a higher level," he said.
"His attitude has really impressed me. When I first met with him the talk wasn't about how much he'd get paid or how long the deal would be, but about his desire to do well, that he wants to improve and that he wants to kick-on in his career. Speaking to him was a breath of fresh air really."
Worcester City FC manager Ashley Vincent feels Brown could easily fulfil his potential at Edgar Street.
"Dimi for me has been fantastic all season to now, on and off the pitch and deserves his opportunity to test himself higher up the football pyramid," said Vincent.
"Over the season the interest in a player we brought in from step 6 has been incredible but he showed his loyalty and character throughout but also his trust in us as a staff to help develop him, there is of course a point where it is right to move on in football and with the chance to improve the quality of his families life off the pitch with a new baby on the way and also develop himself on the pitch further, he goes with our absolute best wishes and a huge thankyou for all his efforts.
"He's a special young man who hopefully fulfils all of his potential and shows there's a lot more to come."
Worcester FC have had eight seven-day approaches for Brown recently from clubs in steps 3, 4 and 5, however, when the approach came in from Hereford for the striker it was agreed it would be a 'fantastic move for him and his family'.
The striker's previous boss, Dave King, at Tividale has revealed Brown rejected numerous offers to move last season.
"No disrespect to Worcester but I would have liked to have seen Demetri go to a higher level then, rather than a club at the level we play in," said King.
"He definitely had clubs from a higher level interested, and that was also the case during last season.
"He could have gone a few levels higher, but he wanted to stay with us and help us win the league.
"Demetri did really well for us. He got 40 goals in all competitions, and I wish him all the best."
Tony Clarke, Assistant Manager of Racing Club Warwick FC has praised the move saying, "I watched Dimi in a final at Sutton Coldfield last season v Atherstone. He's top draw, pace, physical, good feet, gets in behind, down the side and scores goals. A recipe for success."