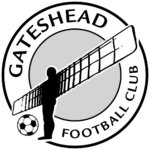 Hereford are surprisingly set to meet Gateshead next season after the National League ratified the makeup of its leagues this weekend.
This will certainly increase the mileage budget of many clubs in the division – especially Hereford who were anticipating a much shorter journey to Oxford City.
However, it is not yet clear where Gateshead will be based – as they have been ejected from their International Athletics Stadium for failing to maintain rental payments.
The Heed had finished 17th in last term's National League, but had seen their campaign's end blighted by financial and ownership issues.
They'll now be placed in the 2019/20 'North', with Oxford City reverting back to the National League South having provisionally been placed in the North.
Aldershot Town are the big 'winners' of the situation – they've earned a reprieve from relegation and will stay in the National League.