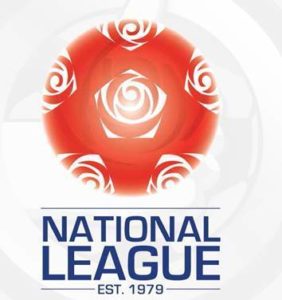 The National League AGM concluded at the Celtic Manor this afternoon, and hopefully in the next few days there will be more detail behind the decision making processes. Some supporters have found the headlines somewhat confusing and conflicting.
Questions surround the reasoning on some issues – especially the decision to demote, rather than eject, Gateshead from the National League. Precedent appears to have been overlooked and, as yet, any information regarding a potential financial bond payable to maintain the north-east based club's status has not been forthcoming.
Clarification that Gateshead will be based out of the International Athletics stadium is also required.
An earlier decision to re-brand as the Motorama National League has also been shelved. This is probably due to the extensive costs of replacing signage at each of the 68 member clubs.
However, the National League have released the headline summary as follows:
• The National League will continue to be known as the Vanarama National League in 2019/20
• "Motorama" will be the Official Car Leasing Partner
• "LV Bet" is the new Official Betting Partner
• The National League will celebrate its 40th anniversary in August 2019
• Clubs have agreed to launch a new National League Football Academy System
• Gateshead will remain in membership and have been relegated to the National League North. Aldershot Town retain their place in the National League and Oxford City are re-allocated to National League South.
The key dates for the 2019/20 season are:
• Fixtures released on Wednesday 3rd July 2019
• Opening fixtures on Saturday 3rd August 2019
• Season finishes on Saturday 25th April 2020
• Vanarama North & South Promotion Finals on Saturday 9th May 2020
• Vanarama Promotion Final at Wembley on Sunday 10th May 2020
Supporters across the country will be awaiting the detail in due course.