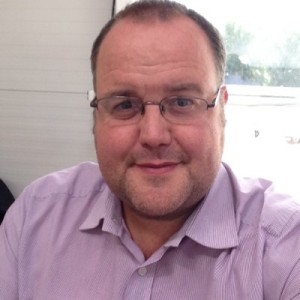 Hereford Football Club are open to the prospect of new inward investment according to Chairman Jon Hale.
In an interview with Trevor Owens on BBC Hereford & Worcester Hale accepted that "the club does need investment going forward and stressed that it is "something the Board of Directors have got to look at."
Under the existing Articles of Association the maximum nominal amount of shares that can be issued by the football club "shall be limited to £1,000,000". Currently £578,000 of shares has been purchased by the founding shareholders and allotted to the Supporters Trust on an equal 50/50 basis.
Therefore, another £422,000 worth of shares can be issued by the football club. However, these would have to be first offered to the existing holders on a "pari-passu" basis, where new shareholders have the same rights, and new shareholders also rank equally to existing shareholders.
However, the club may be holding back any new share issue with the intention of this being scheduled whenever the Blackfriars Street development takes place. This would surely only occur when the club is in the National League, and pushing for promotion back into the Football League when a four-sided ground will be necessary. Agreement with Herefordshire Council also appears to be a distant dream, and full grant funding from sources such as the Football Foundation would not cover the entire cost of the stadium improvements.
Additional "investment" into the football club could also take the form of stadium naming rights whereby a company or person purchases the right to name the Edgar Street stadium for a defined period of time.
Hale re-iterated a cautious approach with regard to new investment, "There are controls in place for the right reasons, we don't want any Tom, Dick or Harry coming into the club and taking it over, and leading it down the wrong path.
"We've got to work with the Supporters Trust on that and look at what we can do in the future".
The Hereford chairman believes the switch from operating on a part-time basis to becoming a full-time club is an option the club should not be too overly concerned about.
"I'm not so sure converting to full-time is as big a task as some people think it is.
Hale says promotion remains an aim, "It is a step up and obviously we would have to have investment into the football club to make sure that we were not just going up there for one season, and falling straight back down again. That would never be the intention, we would want to go up and stay up, and then look again. I believe if push came to shove and we did get promotion it would be alright, we would be able to go full time.
"If you have a successful season and you build those revenues up through big attendances, and everything that goes with it on a match day, then I'd like to think we would be in a good position to push on and get in the National Prem and look up again.