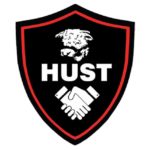 The Hereford United Supporters' Trust handed over another £10,000 to Hereford FC on Saturday, thereby reaching a £200,000 fundraising milestone.
The investment in the Football Club, on behalf of Hereford supporters, now means HUST has 41% of Hereford Football Clubs share capital making the fans the largest single shareholder. 
A cheque for £10,000 was handed over to Hereford FC at the Hereford FC v Truro City, FA Cup tie on 21st September 2019. 
The target is to get to £289,000 by 31st March 2020 and so own 50% of the HFC share capital. 
"This is another significant milestone achieved in the Trust's quest" said Richard Tomkins, HUST Chairman
"We're fully committed to attaining the Supporter ownership level of 50%, as defined by the founding principles of the Club".
HUST praised the fans for their continued support.