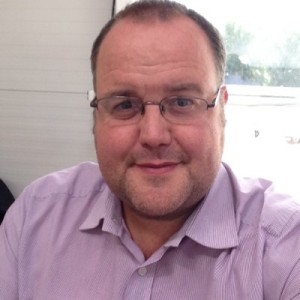 The first Chairman of Hereford FC back in 2015, Jon Hale, has been re-instated to the role following the resignation of Rob Crawford.
Hale, an excellent communicator, will commence his duties from 1st June 2021.
Speaking to the official Club website, Rob Crawford, Chair of Hereford FC, explained the move, which co-incides with the re-appointment of Mike Langford onto the football club board.
"Our Club demands and deserves a Chairman that is the figurehead with specific skills including the ability to communicate across all platforms to all. Unfortunately, this is not an area that I enjoy or court."
"When I proudly accepted the position of Chair, it was with a specific task in mind with the knowledge that the Club would, when the time was right, need and benefit from a public-facing Chairman."
"As a "Team" we have worked hard to make positive changes both on and off the pitch. Our job is not and will never be finished but with the whole of the Club heading in the right direction together, we now need someone with the right skill sets to be our Chair and drive us collectively forward."
"Our previous Chairman, Jon Hale, was recently accepted onto the Hereford FC Board and I'm delighted to say the Board accepted my resignation as Chairman and has agreed that Jon is the person we need in this important role and duly elected him to be our next Chair, effective from 1st June."
"I will remain on the Board and actively continue to oversee the operations side of the business."
"I have built great working relationships with not only Internal Stakeholders but with external organisations including, HUST, National League, Police and Herefordshire FA. There is more work to be done in these areas but we are getting there and with Jon leading us, I'm very confident for the future."
"In addition, I am also very pleased to announce that the Board is again at full strength with us accepting the recent HND, Mike Langford onto the Board."
Hale originally stepped down as the Hereford FC chairman in October 2016 due to a perceived conflict of interest with a commercial venture that was launched at the beginning of the 2016/17 season.