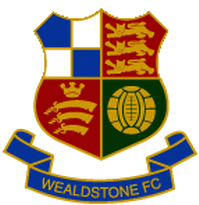 Wealdstone have announced the following arrangements will apply when hosting Hereford on Saturday 13 January 2018 in a Buildbase FA Trophy 2nd Round tie kick-off 15:00.
After consultation with the authorities and safety advisors this match will be deemed fully segregated and Pay on the Day.
Hereford FC supporters are asked to enter the stadium via Turnstiles One, Two and Three which are situated at the entrance to the site.
Hereford FC supporters will be afforded the covered standing terrace behind the goal (West Stand), along with covered standing on the side of the clubhouse and seating for 75 on a first come first served basis. A mobile catering unit offering hot food and drinks will be provided along with toilet facilities.
Wealdstone FC supporters should enter the stadium via the turnstiles along the driveway towards the end of the clubhouse and will afforded standing along the sides of the segregated areas, the stands behind the top goal and main stand seating. The catering units and toilet facilities are open as normal in these areas.
A stewarding team from APA Events and Security will provide assistance and support and will be in attendance both inside and outside the stadium and bag checks will be carried out prior to entering the stadium.
Supporters from both clubs are reminded that no musical instruments, trumpets, drums, horns etc are allowed into the stadium and no alcohol can be consumed within the stadium.
A local team from Metropolitan Police will also be in attendance.
Following advice from local authorities the clubhouse will only be open to Wealdstone FC supporters pre and post match
Car parking on site is limited only to players & officials from both clubs along with the match officials and sponsors. Limited disabled parking is available upon request and requests should be made as soon as possible to the Wealdstone FC, club secretary Paul Fruin via email to wealdstonefc@btconnect.com
Supporters travelling by car are asked to use the local side roads or the car parks (HERE)  within easy reach of the stadium.
Supporters are reminded that Traffic Wardens are in operation over the weekend and although there are no restrictions in place in the side roads, please do not park with your vehicles wheels on the pavement as you will be ticketed.
Turnstiles will be open from 13.30
Finally, supporters from both clubs are asked to be in the ground early to avoid long queues at the turnstiles prior to kick-off.